Stuart Earl Profile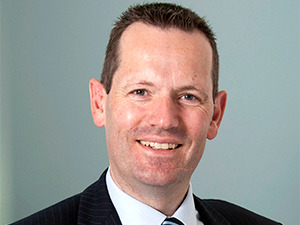 What year did you graduate?
1989
What subjects did you study prior to arriving in Durham?
A level: Geography, Maths and Physics.
Which degree programme did you study at Durham and why?
I did the BA Geography course because I always had a keen interest in the humanistic side of Geography. In particular I enjoyed the subject of Perceptual and Humanistic Geography. In fact the very last question of my Finals was in the Perceptual and Humanistic paper. It was a quote from Michael Parkinson about the late Russell Harty and the question was: "You can take a lad out of Blackpool but you can't take Blackpool out of a lad". Discuss.
What were the highlights of studying at Durham?
Too many list. I liked the fact that Durham was a small city, very much liked the Collegiate system and was a big fan of the sports opportunities that were on offer. On a recent trip back to Durham to do a career's talk at my old College, Hatfield, I was reminded of just what a small area that I used to operate within the city - primarily between Hatfield, The Geography Department / Library and Maiden Castle.
I still have fond memories of getting soaked to the skin for 4 consecutive days getting borehole samples on our Geography fieldtrip to Lancashire and then the following year a great trip to Malta.
What was the topic of your third-year dissertation?
I did my dissertation on Crimes Against Secondary Schools in Canterbury. Primarily this looked at whether there was a link between the level of crimes against Secondary Schools and the socio economic profile of the neighbourhood within which they were located (based on the ACORN socio economic measure). In addition to this, also looked at aspects of the design and layout of Schools that may also have been a contributory factor. Data gathering on crime statistics proved rather interesting as both the local authority and the Schools themselves tended to under report the real levels of crime. The real data only came out from interviews with the Heads of the Schools which were part of the study.
What are you doing now and how did your degree help prepare you?
After leaving Durham (and without any real clue as to what I wanted to do) I ended up training to become a Quantity Surveyor with a firm called Gleeds. This involved my attending the University of Greenwich degree course on a day release basis from 1989 to 1994, before then becoming a Chartered Quantity Surveyor in 1995. I am still with Gleeds after 25+ years, which these days is seen as quite unusual. I have stayed there because I like the firm (and the people) and have had a great variety of work opportunities (including two stints of working abroad in China). In May 2014 I was then given the opportunity to become our full-time Head of Training & Development, which is a completely new challenge (but within the safety net of a firm that I know very well). This was a natural move for me since I was very much instrumental in setting up and running our Graduate Recruitment Programme. I am pleased to report that I have recruited a number of Durham Geography Graduates over the years.
The degree helped me in getting through my second degree because I fully understood what was being asking of me. This was very beneficial as I was trying to both study and work at the same time. Geography is also a great subject for teaching you the skill of pulling together information in order to answer a question.
What other skills did studying at Durham help prepare you for the world of work and your future career?
Taught me how to study properly which was invaluable for my second degree and then ultimately preparing me for my Professional Assessment.
With hindsight, what else would you have liked us to have taught you?
What I have reminded a lot of our Graduates is that completing their (first) degree is for most people not the end of their studying. Most of the careers that many of has have pursued have required us to do a lot of further studying so don't be so quick to rush off to celebrate your Geography Finals in the pub!