Ruth Hill (Gardner) 1973-75
The photo was taken on the field trip 1973 in Sicily-it's the only one I can find ( sadly) Of course pre digital it was probably on a roll of 12. It's the fieldwork group I was with. We stayed one week in Catania and one week in the Lipari islands off the N coast. A great time was had by all. Mike Drury and Dr Morgan accompanied us. In Catania we stayed in a " package deal" type hotel and had the top floor lobby or vestibule ( where the lift opened) as our evening meeting room. It was not unusual for the lift to suddenly open to reveal " normal " hotel guests looking quizzical at the proceedings ( the rooms on that floor were not being used but obviously people could not manage to press the correct button once in the lift) One evening after the third interruption, Mike Drury quipped " next time charge them 20 lira and let them in!"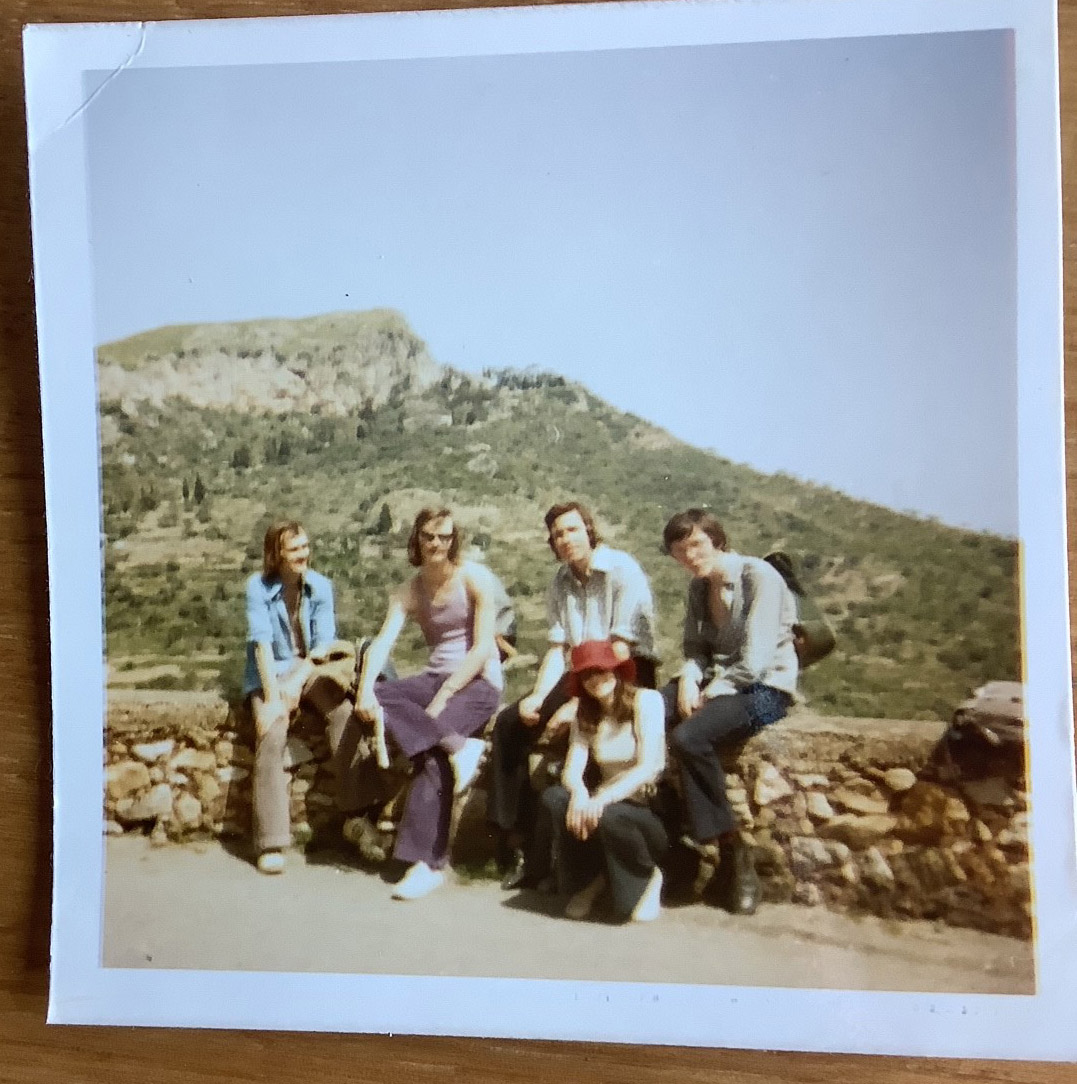 The three following images are pretty self explanatory- a students re tutors hockey match -it was 1973 I played ( Ruth Gardner 1H Aidans) but have no memory of the final score, but I do remember quite a few rules being bent by the academics I don't recall another such match in my time in the department This document was tucked away in a diary I kept - duplicated from a typed " master " -again no word processors and printers! At nearly 50 years old it is well preserved.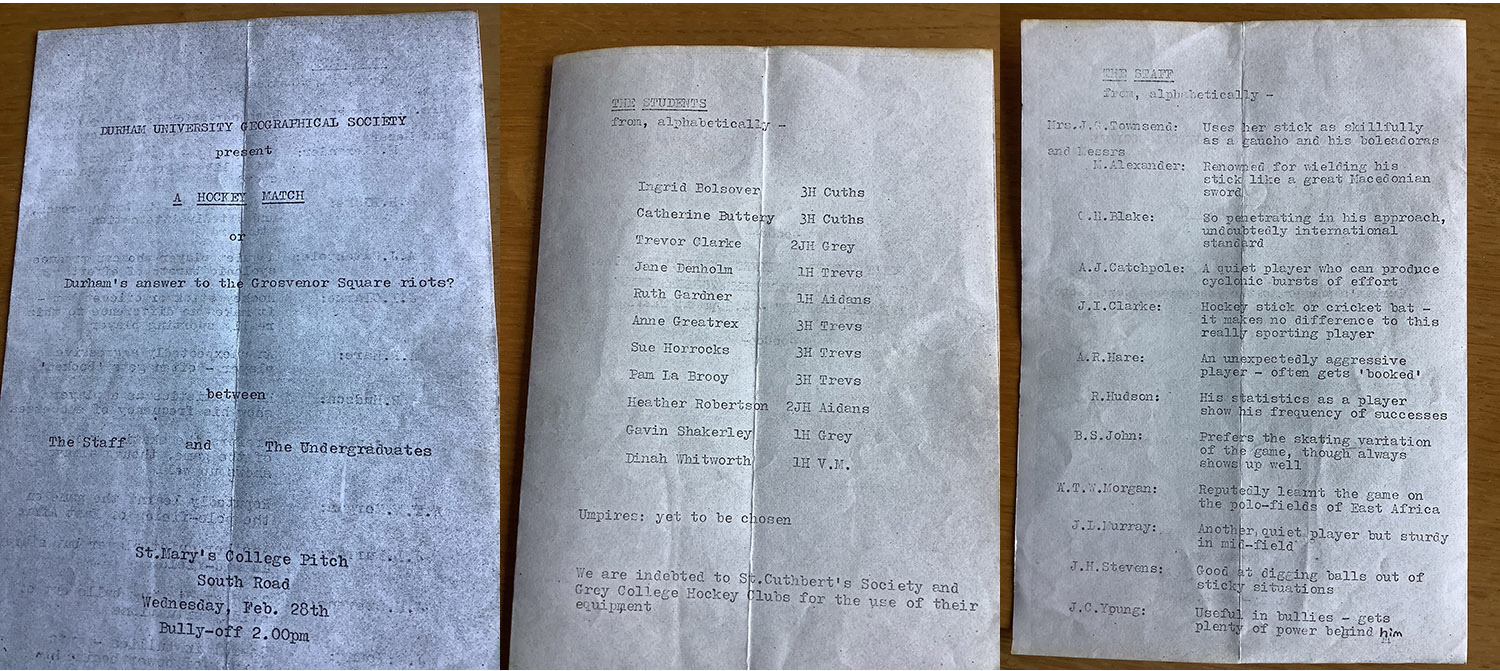 So many good memories- one that sticks in my mind was from Professor Fisher - on the very first meeting with the whole year ( about 100 of us) he told us that if we came to speak to him we needed to wear a gown ( he was rarely seem without one) or he would presume we were there to invite him to a social function……… Times have no doubt moved on
Ruth Hill nee Gardner St Aidans 1972 - 1975.