Photography and Photocopying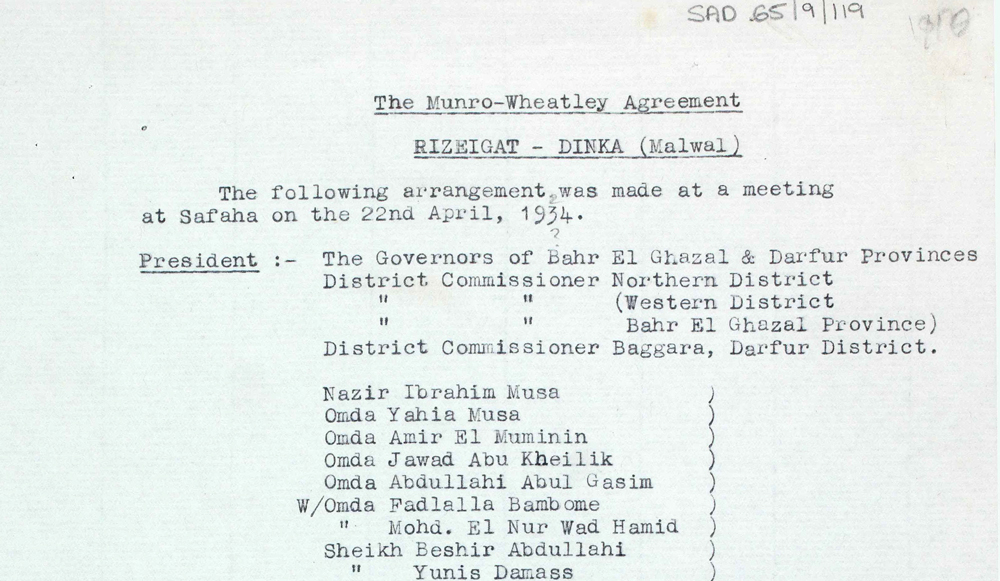 Munro-Wheatley Agreement, Sudan, 1924 (SAD.65/9/119-120).
Photography
We allow researchers in our Search Rooms to use their own hand-held cameras without charge. You will need to complete a copyright declaration and deactivate flash and all camera sounds. These requirements and other guidelines are fully detailed in our self-photography guide.
Photocopying
If you cannot visit our Search Room yourself, or if you require high-quality images, you can request copies be made for you using this form:
This work is done by our digitisation team and here is a charge for this service. Our photocopying and photography services guide sets out the charges we apply.
The format or type of material of the item you wish to be copied will determine if and how it may be copied, and the cost. We will inform you of the final cost and take payment before undertaking the photography. Orders usually take about two weeks to complete.
Reproduction
Please consult our table of charges for reproducing items in our collections, and use the following forms when applying for reproduction rights:
If you wish to reproduce an item from Durham Cathedral's Archive or Library please email library@durhamcathedral.co.uk