Choosing Stephenson
Undergraduate applicants may nominate a preferred college using one of the UCAS college codes in their UCAS application. To apply to Stephenson, enter "DUR/8" in the appropriate place on the UCAS form.
Postgraduate applicants may express a college preference once they have accepted their official postgraduate offer to Durham.
When joining a college you become a part of that community and we would encourage you to take every opportunity to visit and chat to current staff and students about college life at Stephenson.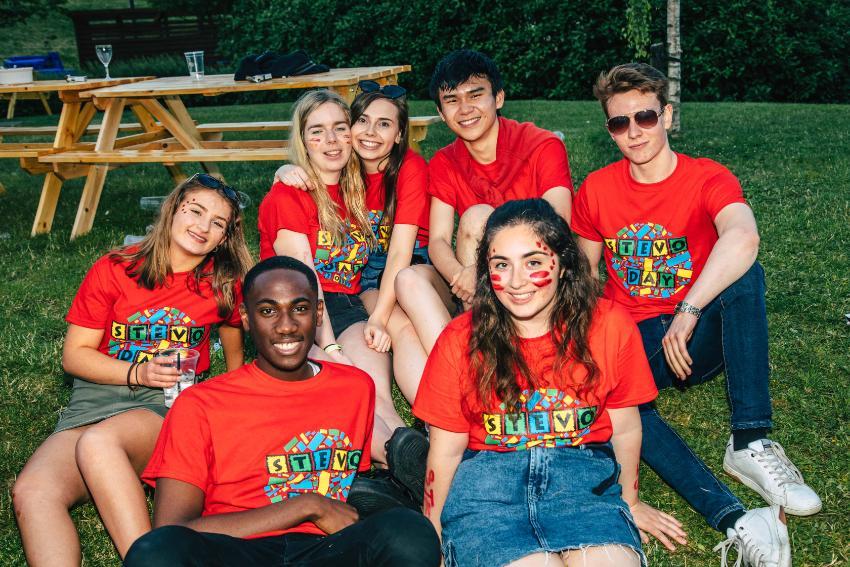 Reasons to choose Stephenson
"I came to University just expecting to leave with my degree - little did I know the huge impact Stevo would have on my life! There is so much going on all the time, and so you can choose how involved you want to be - I helped to run a charity group, joined the JCR Welfare Team, and ultimately helped to run the entire JCR! Stephenson College is like a big family, and it really becomes your second home - I've made friends for life here, and will forever be a Stevo Ranger!" (Thomas Gates, BA Primary Ed)
"You will have the best time of your life at Stevo! The college is one big community which hosts wonderful experiences you will never forget. The best bit about Stevo is... the relaxed atmosphere of the College but still keeping the traditions of Durham University. I have made friends for life here and cannot wait to come back as an Alumni of Stephenson College." (Virginia Glithero, BSc Psychology (Applied))
"You just have to experience 'Stevo' for yourself – my experiences so far have been the best time of my life!" (Azeem Akhtar, BSc Human Science)