Who's Who
Professor Rob Lynes CMG MA - Principal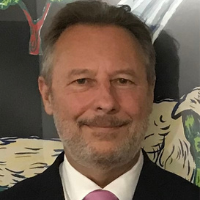 +44 (0) 191 334 0041 robert.c.lynes@durham.ac.uk
As College Principal, Professor Rob Lynes has overall responsibility for all college matters. He is responsible for the direction, leadership and development of the College. He represents the College at Colleges' Board and is a member of University Senate.
A true global leader, Professor Rob Lynes has lived and worked all over the world, holding senior leadership roles in the British Council and international educational organisations.
Mrs Louise Gildersleeve LLB (ELS) LPC – Vice-Principal
+44 (0) 191 334 0042 louise.v.gildersleeve@durham.ac.uk
Lou is responsible for Stephenson's wider student experience programme. She assists the Principal with the strategic development of the College, and the Assistant-Principal with student support, wellbeing and discipline. A Durham graduate, Lou joined the College after a career in the Royal Air Force.
Miss Jane Dove, BA (Hons) - Assistant Senior Tutor
+44 (0) 191 334 0090 Contact by email in the first instance: stephenson.welfare@durham.ac.uk
Alternative email addresses include stephenson.pgadmissions@durham.ac.uk  and  stephenson.kpmg@durham.ac.uk
Jane's primary role is to support all students with issues relating to welfare, personal, financial, academic and any other matters affecting student lives whilst at Stephenson. Jane joined the College in October 2009 and is a Durham Business School graduate.
Charles Lawrence – JCR
President
+44 (0) 191 334 9380 stephenson.jcr@durham.ac.uk
Charles is the elected representative of our Junior Common Room (JCR), the community of undergraduate students here at Stephenson College. He manages the JCR Exec and Non-Exec Committees which collectively support and organise social, sporting, welfare and enrichment activities within Stephenson College. Within his role, Charles also assists with the running of our sports and societies and helps with student welfare. He lives in College and the works in the JCR Office, which is based in Stephenson Central.
Harriet
Axbey
– MCR President
Harriet is the representative of our postgraduate and mature student body; she organises a range of events and activities for our MCR community. Harriet joined the college in 2015 and completed her undergraduate teacher training and Masters degrees while at Stephenson.