Junior Common Room (JCR)
The Junior Common Room or JCR is the student-led collective body of undergraduate students at Stephenson College. The JCR promotes the interests and welfare of students at Stephenson College during their course of study by representing, supporting and advising students.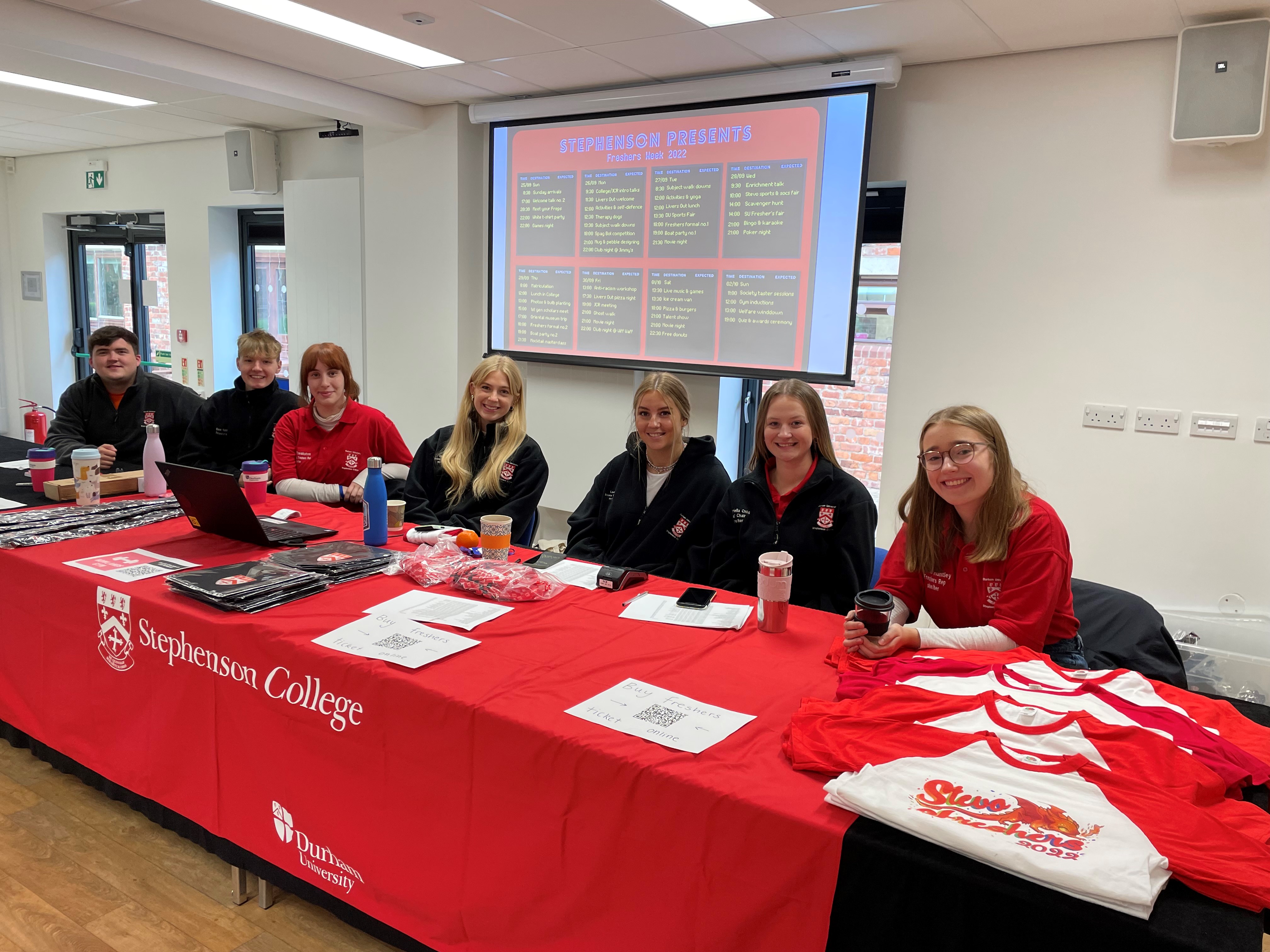 The JCR's mission is to make sure that your university life does not just consist of studying for a degree but encompassing a wider student experience! The JCR is organised by your President, the Executive Committee and the Non-Executive Committee, all of whom have been democratically elected by the students! Although they help maintain it, the JCR is ultimately shaped by the entire student body. The JCR also performs the crucial function of representing Stephenson's undergraduates to the rest of college (the MCR, SCR and College), the Durham Students' Union and the University.
Students can be involved in many different ways, from being the captain of a sports team or the president of a society, to helping run one of our famous college balls or helping run Freshers' week as a Freshers' Representative. Your involvement, however big or small, really does make a huge difference! It is the community that makes the JCR really special and no one person is more important than another, we aim to provide equal opportunities to all, but ultimately the most amazing university experience.
Please visit the Stephenson College JCR website for more information.