Human-Wildlife-Conflict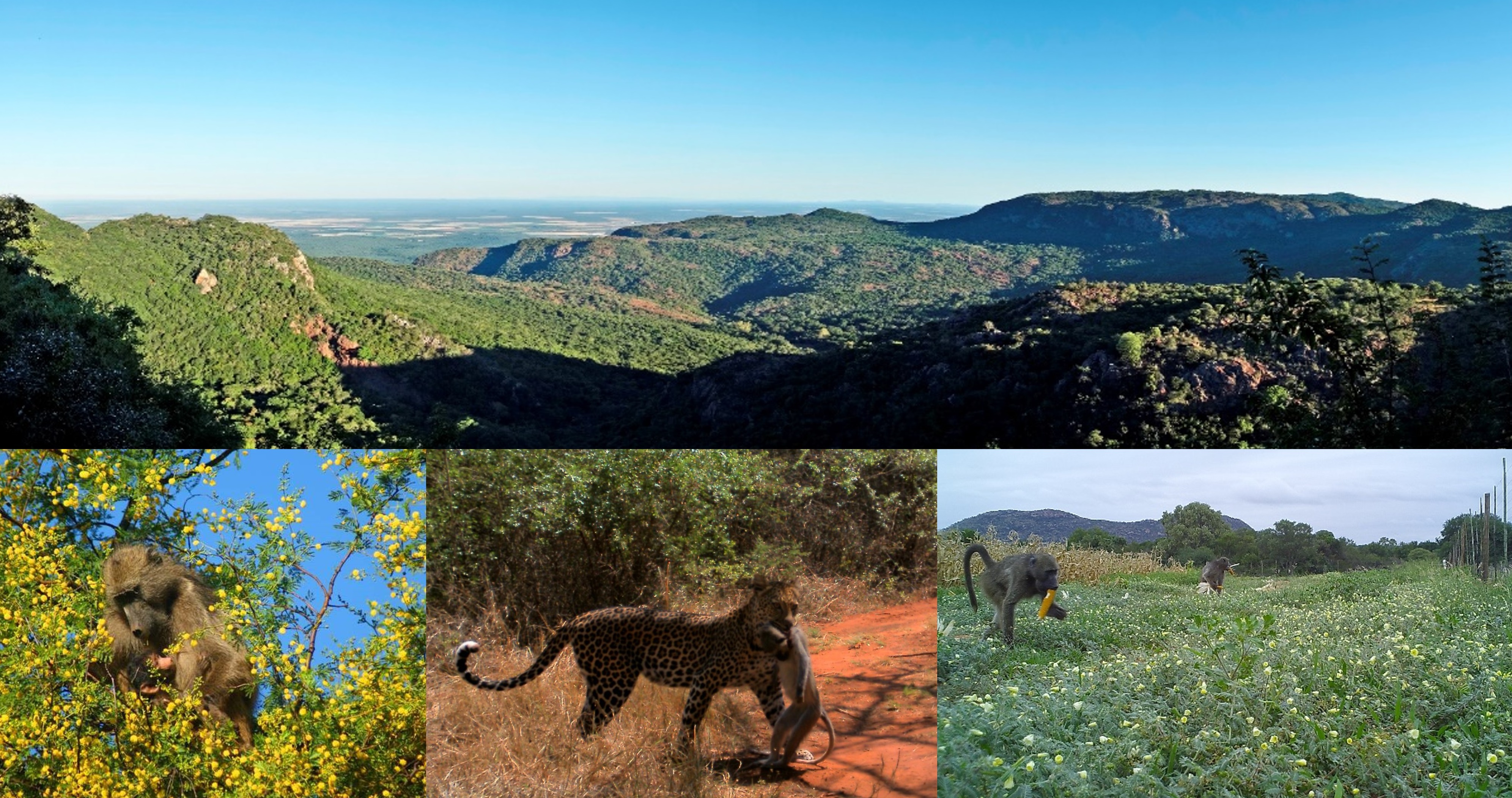 Russell Hill works with commercial and communal farmers in South Africa to understand the perceptions of, and factors leading to, livestock predation by predators and crop-raiding by primates, to develop viable solutions for mitigating human-wildlife conflict.
Who does the work benefit? Local landowners farming in the regions surrounding the Soutpansberg Mountains, South Africa.
What does the work comprise? We explore the dynamic nature interactions between farmers and wildlife in the areas surrounding the Soutpansberg Mountains, South Africa. Often labelled of human-wildlife, we seek to understand the human dimensions of farming alongside nature and how animals survive in mountainous environments. We assess actual levels of livestock predation alongside stakeholder perceptions and help implement more effective methods of animal husbandry; similarly our studies of diurnal primate behaviour and the factors leading to crop-raiding help us work with farmers to develop viable mitigation strategies.
Where does it take place? Soutpansberg Mountains, Limpopo Province, South Africa
What are the main external [non-academic] organisations involved? Panthera, Limpopo Department of Economic Development, Environment & Tourism, Agri South Africa, Endangered Wildlife Trust.