Launch of the Durham Centre for Cultural Heritage Protection (DCCHP) and Massive Open Online Course (MOOC) in Endangered Archaeology
22 February 2022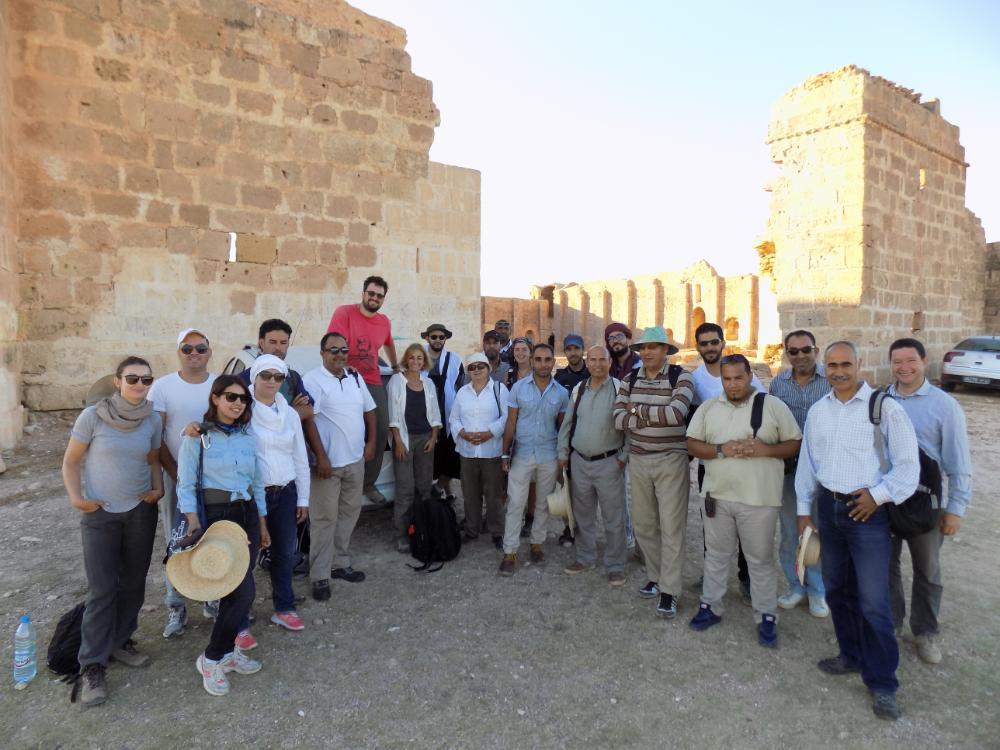 Virtual Launch - The Durham Centre for Cultural Heritage Protection (DCCHP) and Massive Open Online Course (MOOC) in Endangered Archaeology: Using Remote Sensing to Protect Cultural Heritage – February 23, 2022
We are pleased to announce the launch of the Durham Centre for Cultural Heritage Protection (DCCHP). The DCCHP builds on the expertise available in the Department of Archaeology in global cultural heritage protection issues. The Centre seeks to give a clear focus for a wide range of active engagements in training and knowledge exchange around the field of heritage protection. The Centre's activities make full use of the range of skills available in Durham to work with a variety of partners, in the UK and internationally. To find out more about the DCCHP, please sign up here to attend the virtual launch event on Zoom at 11:00 AM (UK) on the 23rd February 2022.
Heritage is essential to our sense of identity and place in the world, but is more than ever under threat from conflict, tourism, natural disasters, and climate change, placing archaeology at the heart of contemporary political and social debates. Inspired by Durham's own UNESCO World Heritage Site, and a broad and deep trajectory of heritage protection and training globally, we work to sustain and protect cultural heritage for future generations. We do this through documentation, research, training, and consultancy, and by seeking to understand how people across the globe engage with and respond to their own heritage and that of others. 
A key element of our heritage protection work is training and knowledge exchange with cultural heritage professionals around the globe. We are therefore delighted to also announce the launch of a Massive Open Online Course (MOOC) entitled Endangered Archaeology: Using Remote Sensing to Protect Cultural Heritage. Developed by EAMENA project researchers in Durham and Oxford, the MOOC teaches users to identify and monitor heritage sites using satellite imagery and explores basic mapmaking to help communicate information about their condition. It was developed by the Endangered Archaeology in the Middle East and North Africa Project (EAMENA Project), supported by Arcadia, the Cultural Protection Fund of the British Council and the Durham University Research Impact Fund. The MOOC will go live on the 23rd February and will initially be available in both English and Arabic. We plan to extend this to other languages soon.
The English version can be found here.
The Arabic version can be found here.