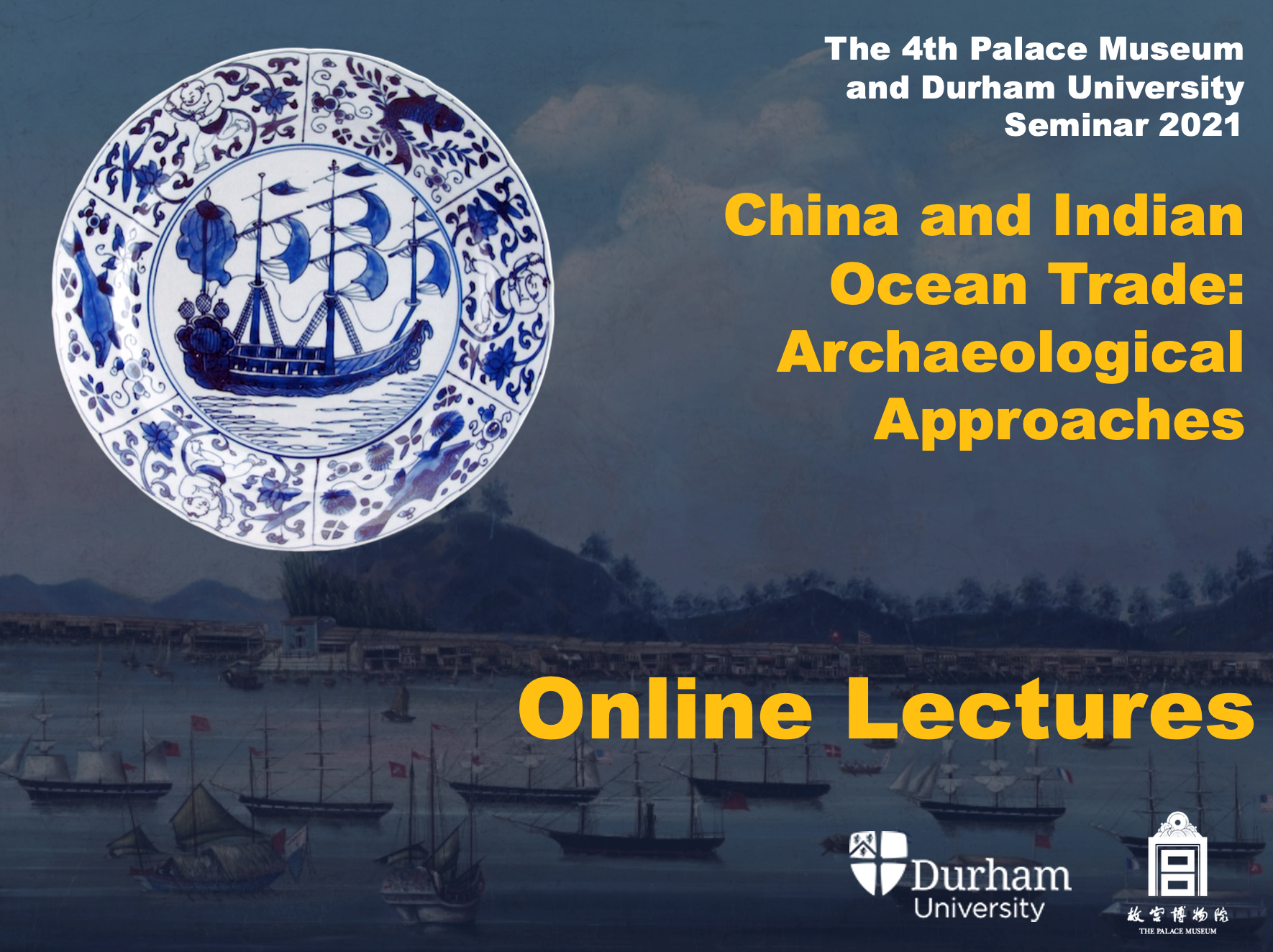 The Palace Museum/Durham University Seminars (PMDUS) have been taking place since 2016. These are seminars where scholars and postgraduates from around the world can meet to listen to and share ideas and current research. The fourth PMDS took place online over two days on Saturday 26th and Sunday 27th of June 2021.
The topic was China and China's role in Indian Ocean trade, focusing particularly on Chinese trade ceramics as evidence for this activity. Top scholars from China, the UK and France presented their research to a global audience. PMDUS 2021 was held online to accommodate the large number of excellent presentations, with about 300 audiences from the UK, China, Koera and Japan each day.
Seminar Recordings
Six lecture recording videos of the top-level presentations from PMDUS 2021 covering a broad range of topics - from archaeological economic studies, new archaeological discoveries and evidence, research methods, material culture and ceramic studies are online. English subtitles are avaliable.
Lecture 1: Longquan Trade in the Western Indian Ocean
Dr Derek Kennet (Durham University)


Lecture 2:Chinese Ceramics Exported to Africa During the 9-10th Centuries: Characteristics, Scale and Temporal Variations
Prof Qin Dashu (Peking University)


Lecture 3: Trade Between China and Indian Ocean from the 2nd to the 5th Centuries: Archaeological Discoveries of Hepu Port
Prof Haifeng Xu (The Palace Museum)


Lecture 4: Chinese Ceramics found in Arabia and Africa (end 8th-early 16th century): A Connected Approach and Multi-angular Analysis
Dr Bing Zhao (French National Centre for Scientific Research)


Lecture 5: Maritime trade in red sea: new archaeological evidence from Al Serrian Site, Saudi Arabia
Prof Jiang Bo (Shandong University)


Lecture 6: Methodological Considerations on Chinese Ceramic Trade
Prof Wang Guangyao (The Palace Museum)