Sarah Hughes Profile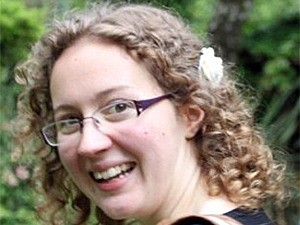 What year did you graduate?
2011
What subjects did you study prior to arriving in Durham?
A level: Geography, History and Philosophy and Ethics.
AS level: Physics.
Which degree programme did you study at Durham and why?
I chose to study BA Geography as at school I'd always preferred Human Geography, and this fitted in with my A Level choices. However, one of the things I've always loved about Geography is that it provides a crossover between the 'human' and the 'physical', and at Durham I chose to study some of the modules that allowed me to explore this connection (e.g. Environmental Processes & Governance, Hazard & Risk).
What were the highlights of studying at Durham?
Political Geography. I found this course to be particularly fascinating, as I had not studied the concepts of security, territory and geopolitics in a Geographical context before. I found these lectures really interesting, and enjoyed the debates and discussions in our small group seminars afterwards. I went on to chose modules in my final year that allowed me to study this in further depth.
I also enjoyed the fieldwork opportunities at Durham, as this gave me practical skills in carrying out research. I found the second year trip to Glasgow really valuable, especially as this involved working with others to carry out a group project.
What was the topic of your third-year dissertation?
I looked at how national identity is discursively constructed in a postcolonial context. This was based upon fieldwork in Zambia.
What are you doing now and how did your degree help prepare you?
After I left Durham I worked in the NGO sector for two years (Amnesty International UK, Detention Action and The Lullaby Trust). During this time I realised that I wanted to do further study and returned to Durham to complete a Masters in Research Methods. I'm now just starting to work towards my PhD at Durham, in Political Geography, exploring Immigration Removal Centres in the UK.
My degree gave me a breadth of skills in research, writing, presenting and group work that allowed me to gain employment in the NGO sector after I graduated. It also gave me an insight into the diversity of topics that Geography can cover, and introduced me to Political Geography which I am now taking forward to PhD.