New Professor in Practice Appointed to enhance local links
20 September 2021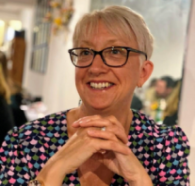 The Department of Sport and Exercise Sciences (DSES) is pleased to welcome Dr Maxine Rhodes, Managing Director of County Durham Sport (CDS), as our newest Professor in Practice.
Maxine said: "I am delighted to be conferred with this title and look forward to enhancing the student experience and research environment at Durham University. For me, the University strategy 'So Much More' really sums up the partnership between the Department of Sports and Exercise Sciences and County Durham Sport - both partners gain much more from working together than they could achieve alone".
Maxine's appointment reflects developments over the last 18 months in which DSES and CDS have worked together to re-energise the county's system thinking around physical activity and offered a career pathway, work experience and opportunities for action-based research and evaluation for students. These developments include:
Joe Armstrong progressing from a CDS-sponsored Masters by Research with DSES into employment as Children & Young People Programme Coordinator for CDS. In this role, Joe's is already putting into practice learning from his Masters research which examined how young people's transition from primary to secondary school affected their engagement in physical education and activity.
Through a secondment undertaken by DSES PhD student, Sophie Phillips, and together with the Durham Research Methods Centre, Caroline Dodd-Reynolds is leading DSES work to improve understanding of inequalities in physical activity across County Durham by undertaking multinomial analysis of multi-year data from Sport England's national Active Lives Survey. Findings have been fed back to inform the practice of CDS staff and also the development of a new physical activity strategy for County Durham.
PhD student, Rachel Kurtz undertook a commissioned policy review for CDS and Durham County Council to identify areas of complementarity and gaps to address in local strategic approaches towards physical inactivity and the climate emergency.
For any enquiries about engagement between DSES, County Durham Sport and other physical activity partners in County Durham, please contact iain.lindsey@durham.ac.uk or maxine.rhodes@countydurhamsport.com