New Associate Professor, Dr Toni Louise Williams
6 January 2022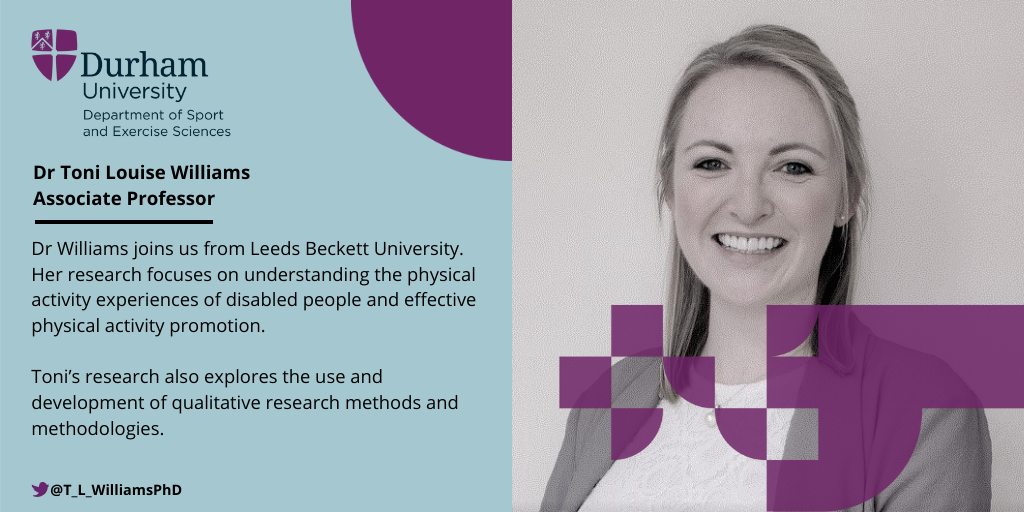 The Department of Sport and Exercise Sciences is delighted to welcome Dr Toni Louise Williams as Associate Professor.
Dr Williams joins the Department from Leeds Beckett University.
Her research focuses on understanding the physical activity experiences of disabled people and effective physical activity promotion. Toni's research also explores the use and development of qualitative research methods and methodologies.