By Giles Gasper (Durham University)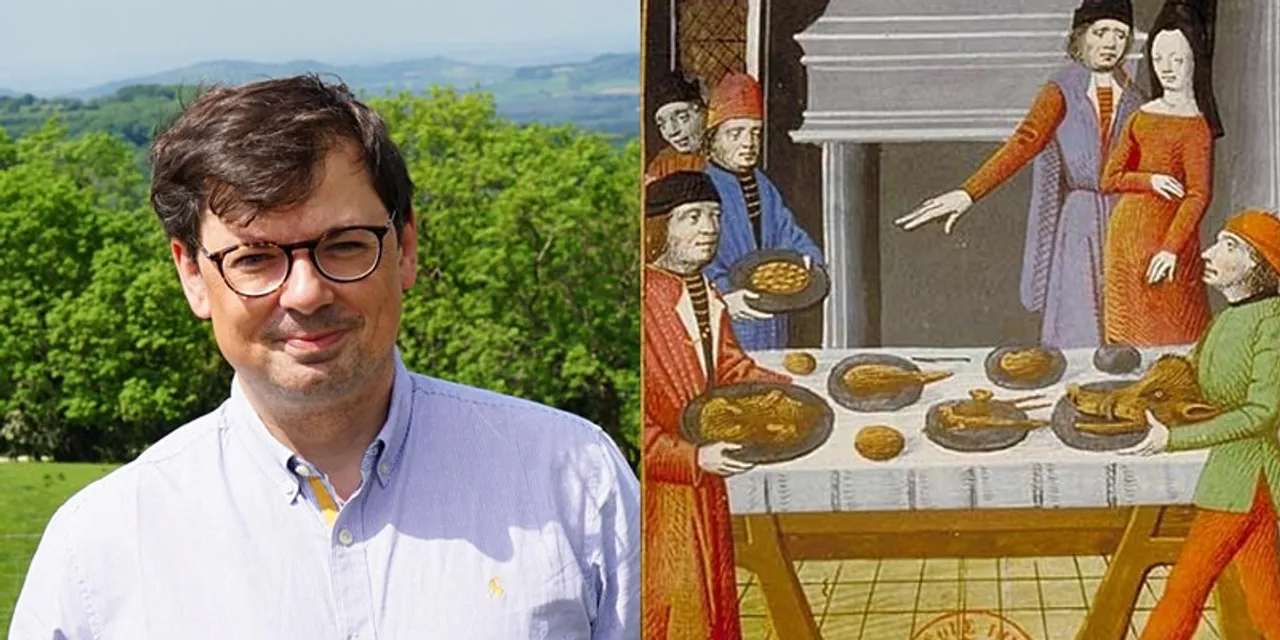 Professor Gasper will talk about the customs of medieval Christmas, from music and other entertainments, and, above all, the food. The lecture will follow the Christmas Feast held by the Bishop of Hereford, Richard Swinfield, in 1296. Swinfield was probably responsible for the famous Hereford Mappa mundi / World Map and the promotion of the cult of Thomas Cantilupe; and he clearly kept very good table. The 1296 feast includes venison, partridge, goose, beef, sweet treats, a boar's head, and an extremely large number of eggs. The talk will also showcase the re-imagination of medieval food in an exciting collaboration with Blackfriars Restaurant, Newcastle, and Professor Gasper.
This lecture is free of charge and is open to the public. If you'd like to attend, please register at https://centreforcatholicstudies.eventbrite.com.
Programme for the evening (all at Ushaw)
17.30 Drinks reception

18.00 Lecture

19.15 Close
Getting there
If you don't have your own transport and would like help to travel between Durham City and Ushaw, please register by 10am on Thursday 2 December, selecting the 'with transport' option. We will confirm transport details nearer the time, but the likely arrangements are:
Outward journey: Depart from Durham Students' Union, New Elvet, at 5pm

Return journey: Depart from main entrance of Ushaw at 7.30pm, returning to Durham Students' Union with a stop at North Road
For directions, please see the Ushaw website.
About the Ushaw Lecture Series
The Ushaw Lecture Series celebrates the cultural and research significance of the remarkable bibliographical, archival and material-cultural collections of the Durham Residential Research Library, and the wider history of which they are expressions. The lectures cover music, art, drama, poetry and literature, architecture, material-culture, politics, science and theology.
Registration
Please register for this lecture at https://centreforcatholicstudies.eventbrite.com. Please note that, if you would like help with transport, your registration deadline is 10am on Thursday 2 December.