Physical Activity Lab
About the Physical Activity Lab
The Physical Activity Lab is a research group in the Department of Anthropology at Durham University.
Low levels of physical activity are considered a key public health problem. Our research explores how and why physical and sedentary 'activities' are (or are not) practised in everyday lives in different social contexts, using a range of methods, from accelerometry-based activity monitoring to mobile ethnography. We are particularly interested in everyday mobilities, including walking. We are also interested in practices related to physical activity, including travel and diet. Increasingly we are conducting research using ethnographic methods to evaluate experiences of interventions designed to increase physical activity.
We welcome interest from students interested in pursuing the study of physical activity and everyday mobilities in the context of anthropology. For quantitative projects, the Lab is well-equipped for the assessment of physical activity in everyday life. We own a large number of accelerometer based physical activity monitors (Actigraphs and Sensewear Armbands for assessing activity during the day, Activpals for assessment of sedentary behaviours, especially sitting time, and New Life pedometers) as well as Yamax pedometers for use in undergraduate student projects, GPS monitors, cameras and a stock of equipment to allow electronically-based ecological momentary assessment of activities. We also warmly welcome qualitative and mixed-methods projects.
Contact
Email: t.m.pollard@durham.ac.uk
Physical Activity Lab Research
-
Current Research
The Impact of a Social Prescribing Intervention
This project, funded by the National Institute for Health Research, uses ethnographic methods to explore the experiences of those involved in a social prescribing intervention to provide an understanding of its delivery and its impact on everyday lives. We have conducted participant observation with clients of social prescribing and with link workers delivering social prescribing. We have also conducted interviews to explore social prescribing during the first national COVID lockdown in the UK. In addition we are exploring how social prescribing into walking and gardening works, in an extension to this project funded by Durham University.
Prof Tessa Pollard and Prof Suzanne Moffatt at Newcastle University lead the ethnographic component of the evaluation. Dr Kate Gibson, Dr Bethan Griffith, Dr Steph Morris and Ms Emily Tupper are the ethnographers working on the project. For further information see the study protocol and the publications below. This study runs from 2018 - 2021.
Children's Experiences of Active Travel to School
This project, funded by the School for Public Health Research, explores the impact of environmental interventions on children's experiences of travelling to school with the aim of understanding better how to promote active school travel. We have conducted a meta-ethnography of studies on children's experiences of travel to school and plan to conduct mobile ethnography with children on the school journey in two Healthy New Towns. This project is led by Prof Tessa Pollard and Prof Carolyn Summerbell, also at Durham University, and is part of a wider study led by Dr Jenna Panter at the University of Cambridge. Dr Steph Morris is the researcher on this project, which runs from 2019 - 2022.
Using Go-Along Interviews to Understand the Impact of Children's Food Environment Interventions
This project, funded by the National Institute of Health Research, examines the impact of a range of interventions targeting the food environment of children across London. We are using go-along interviews to explore families' experiences of interventions in the local environment as part of a wider mixed methods study led by Prof Corinna Hawkes at City University. Dr Sabine Parrish is the researcher on this project. This study runs from 2020 - 2023.
Past Research
Women's Participation in Walking Groups
Walking is an accessible form of physical activity with numerous health benefits and promotion of walking has become prominent in public health campaigns. Walking groups, which have become increasingly common, are particularly popular amongst women and have great potential to help maintain women's walking as they age. We were funded by Durham University's Wolfson Institute to explore women's experiences of walking groups in deprived areas of the north-east of England, and the contribution they make to women's walking and to conduct a meta-ethnography of experiences of walking groups.
Gender Differences in Walking
The aim of this systematic review was to examine gender differences in walking for leisure, transport and in total in adults living in high-income countries, and to assess whether gender differences in walking practices change across the life-course. We concluded that while there is little evidence that levels of total walking consistently vary by gender, there are consistent gender differences in participation in walking for some purposes, including for leisure, and that there are gender differences in the impact of age on walking. We believe that more research is needed to improve our understanding of how walking fits into the lives of women and men across the life-course, especially in relation to gender differences in the impact of aging on walking.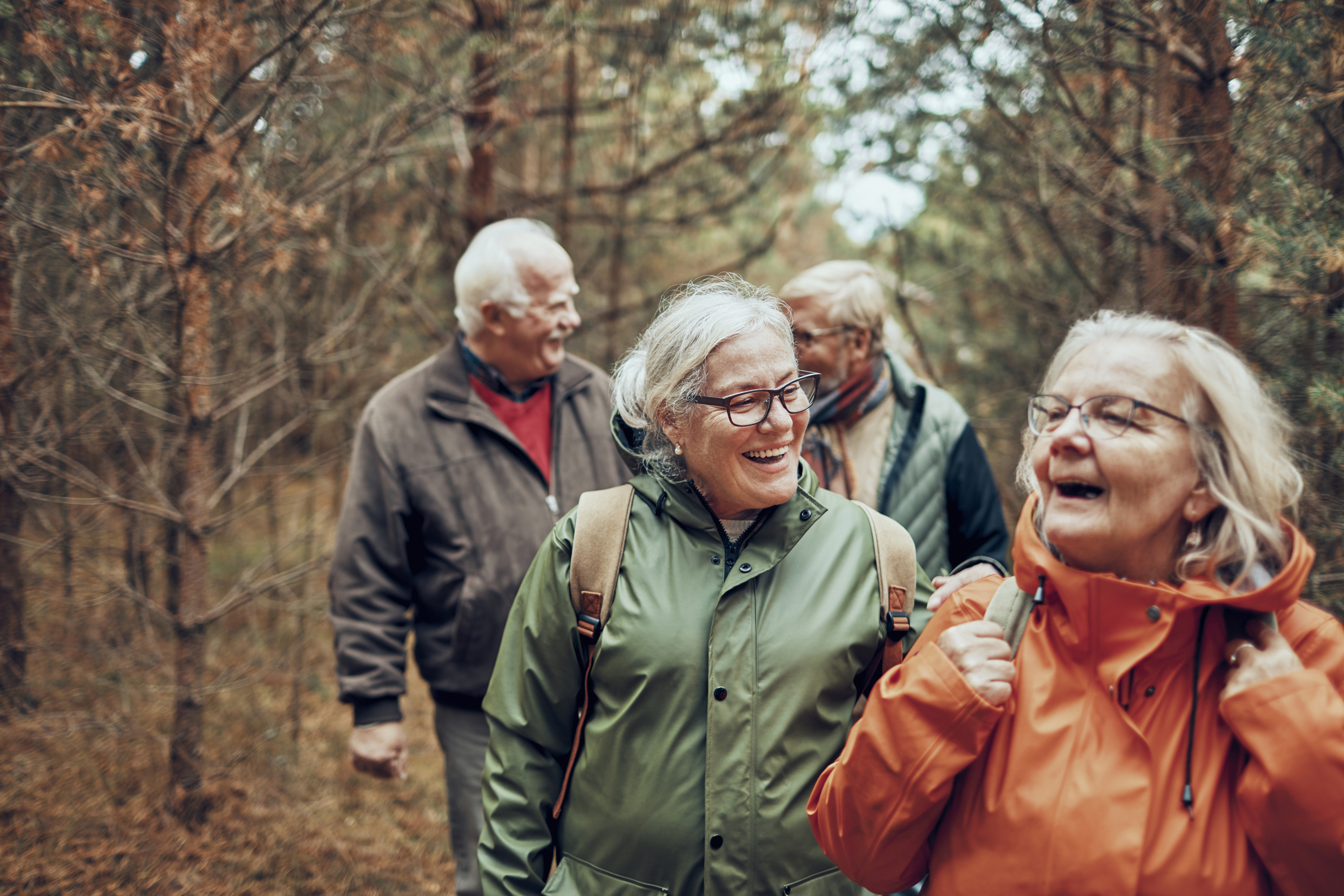 Exploring the Association between Television Viewing and Health
Dr Janelle Wagnild and Prof Tessa Pollard were funded by the Faculty of Social Sciences and Health at Durham University to undertake a critical systematic review exploring the association between television viewing and cardiometabolic health.
Assessing Physical Activity in British South Asian Women
Lack of physical activity is a major risk factor for obesity and diseases such as type 2 diabetes and cardiovascular disease. There is a higher risk of these diseases in British South Asians and there is limited evidence that levels of physical activity are particularly low in British Pakistani and Bangladeshi women and girls. However, at the time of this project, no studies had yet used objective measures to assess physical activity in South Asian women.
We piloted the use of two different types of activity monitors, the Actigraph and the Sensewear Armband, with British Pakistani women and collected qualitative data on the acceptability of these two monitors to women.
The Physical Activity Lab Team
Prof Tessa Pollard
BA MSc DPhil, Professor and Director of the Physical Activity Lab
Tessa's current research draws on approaches from medical anthropology, public health and epidemiology to investigate the place of health-related practices, particularly physical activities such as walking, in everyday lives. Current projects use ethnographic methods to explore the impact of interventions on physical activity practices, including in relation to social prescribing and active travel to school. Tessa is particularly interested in how interventions address and sometimes generate inequalities.
Dr Stephanie Morris
BA MA PhD
Steph Morris undertook her PhD in the Physical Activity Lab, graduating in 2018 . Her research interests include young people's health and well-being; daily physical activity and mobility; walking groups; and ethnographic methods. Her PhD research project was entitled, 'Understanding the place and meaning of physical activity in the lives of young people: an ethnographic study with young people at two youth centres in a low-income area of North East England'. Steph subsequently undertook ethnographic work for our 'Women's Experiences of Walking Groups' project, regularly joining walking groups and conducting participant-observation and walk-along interviews with women. After a few years at the University of York she returned to the Lab and is currently working on our projects on active school travel and social prescribing.
Dr Janelle Wagnild
BA MSc PhD
Funded by the Durham Doctoral Studentship, Janelle's PhD set out to explore a possible link between sedentary behaviour during pregnancy and pregnancy complications, particularly gestational diabetes, using accelerometry. She used qualitative methods to understand how pregnant women in the UK view physical activity and how their beliefs about the importance or safety of physical activity while pregnant influence their mobility patterns. She received her PhD in 2019 and is currently developing new statistical approaches for analysing accelerometry data as part of her postdoctoral role in quantitative methods.
Emily Tupper
BA MA
Emily graduated from the University of St Andrews in 2015 with a First Class degree in Social Anthropology. She is currently studying for a PhD, funded by an ESRC studentship from the Northern Ireland and North East Doctoral Training Partnership. Emily's research is concerned with those "doing good" by combining volunteering with physical activity and she is using ethnographic methods, including participant observation. She is interested in innovative approaches to health and wellbeing and the ways in which well people "stay well" through physical activity practices. Emily is supervised by Tessa Pollard, Sarah Atkinson and Andrew Russell.
Catherine Marley
BSc MSc
Funded by the Durham Research Methods Centre, Catherine's PhD focuses on disentangling the effects of sex and gender on physical activity levels, particularly activity budgets and rough and tumble play. Using a combination of methods (phylogenetic comparative analysis and systematic review), she is exploring between-species differences for nonhuman primates, and cross-cultural differences for humans. Before starting her PhD, Catherine graduated from Durham with a BSc in Psychology, and from Newcastle University with an MSc in Social Science and Health Research. Catherine is supervised by Tessa Pollard, Sally Street and Robert Barton.
Laura McGuire
BSc MA
Laura graduated from University College London in 2019, with a First Class degree in Anthropology. She is currently studying for a PhD, funded by an ESRC studentship from the North Ireland and North East Doctoral Training Partnership. In this research project, she is investigating community gardening and green social prescribing, as informed by her research interest in health inequalities, healthism, constructions of nature, and conceptions of wellbeing. She aims to look at the moralities and motivations that undergird both health practices and gardening practices, and to ethnographically explore their compatibility in the context of green health interventions. This project builds upon the research conducted as part of her MA Research Methods degree, undertaken at Durham University, and completed with Distinction in 2020. Laura is supervised by Tessa Pollard, Cassandra Phoenix, Steph Morris and Suzanne Moffatt.
Affiliated Members
Dr Kate Gibson
BA MA PhD
Kate's main research interests include Bourdieusian theory, classed inequality and ethnographic methods. Her current ethnographic research builds on Bourdieusian approaches to class to explore how processes of classed inequality relate to engagement in social prescribing.
Dr Bethan Griffith
After training as a GP in East London's Tower Hamlets Bethan worked in Newcastle upon Tyne before completing a MPH at Newcastle University in 2017. She is currently undertaking an ESRC funded PhD involving ethnographic fieldwork that explores how a local social prescribing intervention is becoming embedded in primary care. Bethan has also worked on the ethnographic component of a largescale social prescribing evaluation led by Tessa Pollard and Suzanne Moffatt as part of an NIHR project led by Suzanne Moffatt at the University of Newcastle.
Selected Recent Publications
Wagnild JM and Pollard TM (2021) How is television time linked to cardiometabolic health in adults? A critical systematic review of the evidence for an effect of watching television on eating, movement, affect and sleep. BMJ Open 11: e040739.
Pollard TM, Guell C and Morris SL (2020) Communal therapeutic mobility in group walking: a meta-ethnography. Social Science and Medicine 262: 113241.
Tupper E, Atkinson S and Pollard TM (2020) Doing more with movement:constituting healthy publics in a movement volunteering programme. Palgrave Communications 6: 94.
Wagnild JM and Pollard TM (2020) "Sit yourself down" women's experiences of negotiating physical activity during pregnancy. Qualitative Health Research 30: 1072-1082.
Wagnild JM and Pollard TM (2020) Associations Between Television Time and activPAL-Measured Duration and Pattern of Sedentary Time Among Pregnant Women at Risk of Gestational Diabetes in the UK. Journal of Physical Activity and Health 17(4): 471-474.
Morris S, Guell C and Pollard TM (2019) Group walking as a "lifeline": understanding the place of outdoor walking groups in women's lives. Social Science and Medicine 238: 112489.
Wagnild JM, Hinshaw K and Pollard TM (2019) Associations of sedentary time and self-reported television time during pregnancy with incident gestational diabetes and plasma glucose levels in women at risk of gestational diabetes in the UK. BMC Public Health 19: 575.
Moffatt S, Wildman J, Pollard TM, Penn L, O'Brien N, Pearce MS and Wildman JM (2019) Evaluating the impact of a community-based social prescribing intervention on people with type 2 diabetes in North East England: mixed-methods study protocol. BMJ Open 9: e026826.
Pollard TM and Wagnild JM (2017) Gender differences in walking (for leisure, transport and in total) across the adult life: a systematic review. BMC Public Health 17: 341.
Hornby-Turner YC, Hampshire KR and Pollard TM (2014) A comparison of physical activity and sedentary behaviour in 9-11 year old British Pakistani and White British girls: a mixed methods study. International Journal of Behavioral Nutrition and Physical Activity 11: 74.
Pollard TM and Guell C (2012) Assessing physical activity in Muslim women of South Asian origin. Journal of Physical Activity and Health 9: 970-976.
Completed PhD Dissertations
Janelle Wagnild (2019) Sedentary time during pregnancy and gestational diabetes risk: a mixed-methods approach among women in the UK.
Stephanie Morris (2017) Understanding the place and meaning of physical activity in the lives of young people: an ethnographic study with two youth centres in a low-income urban area of northern England.
Ben Kasstan (2016) Immunities at the margins: negotiating health and bodily care among Haredi Jews in the UK.
Yvonne Hornby-Turner (2013) A comparison of physical activity and dietary behaviours of British Pakistani and White British girls aged 9 to 11 years living on Teesside.
Caroline Jones (2011) Exploring the short sleep-obesity association in young children.
Emily Henderson (2010) Adiposity in British Pakistani and White British school children ages 7-11 years living in Middlesbrough (UK).