Durham Anthropology Postgraduate Conference: Divided - Review
30 May 2022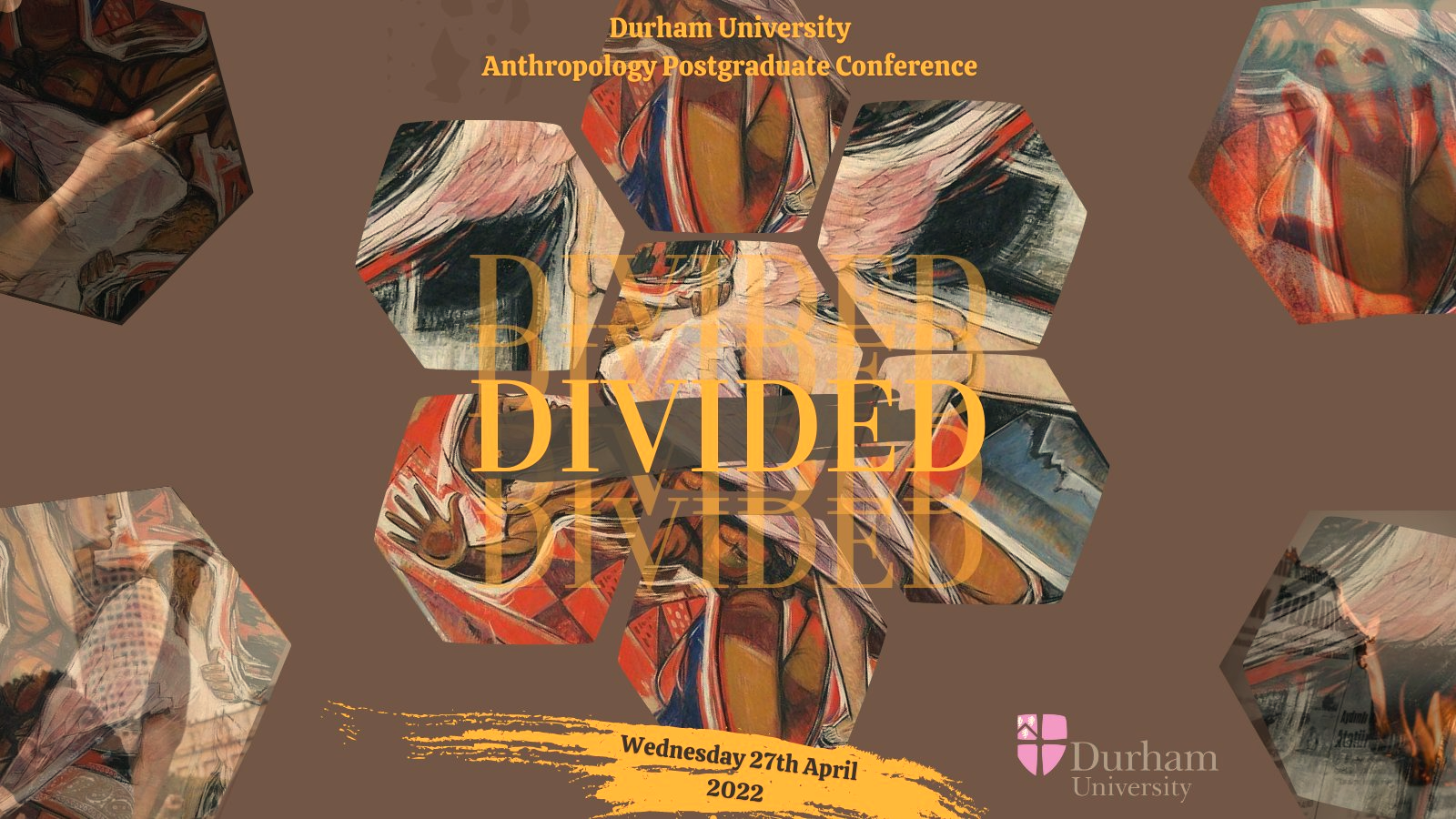 On 27th April 2022, students and staff participated in an exciting day of presentations and discussions at the Calman Learning Centre – the Postgraduate Conference, in what promised to be the department's flagship event of the year.
An annual student-led initiative, the organisers this year encouraged in-person participation to embrace the post-pandemic possibilities of (re-)engagement. Devoted to the motto 'Divided', the conference aimed to draw attention to understanding and overcoming divisions in our global/local societies and accentuated the need for a multi-disciplinary approach and a collaborative spirit in anthropology and beyond.
Student talks and keynote speech addressing 'Divided'
Thirteen PGR students at different stages of their careers, representing Durham, Newcastle and Queen's University Belfast, presented their research projects. Their talks pointed to the overarching theme of the conference, addressing the dichotomies of local/global, natural/unnatural, pasts/futures, costs/benefits. Presentations highlighted the diversity and scope of research carried out: from human-animal interactions in Sierra Leone to issues of identity, heritage, and memory in Northern Ireland, and from the power dynamics of contraception to the role of kinship and spite in human behaviour.
The keynote speech was held by political and economic anthropologist Dr. Taras Fedirko, a British Academy Research Fellow from the University of St. Andrews. Dedicated to the events in Ukraine and their global impact, his talk examined the growing divisions in the Ukrainian journalistic profession since 2013 and their contribution to the political escalation prior to Russia's invasion.
The conference was highly appreciated by students and staff, who praised the quality and excellence of talks, great food, superb organisation, and the overall outstanding ambience. The inspired discussions continued on through the night from a group dinner through to the pub. We thank all who participated in the event and look forward to returning next year with an updated and novel series of talks, highlighting the latest achievements of our PGR students.