Prof. Jo Setchell features in 'Not a Pet Episode 2: Primates'
15 April 2021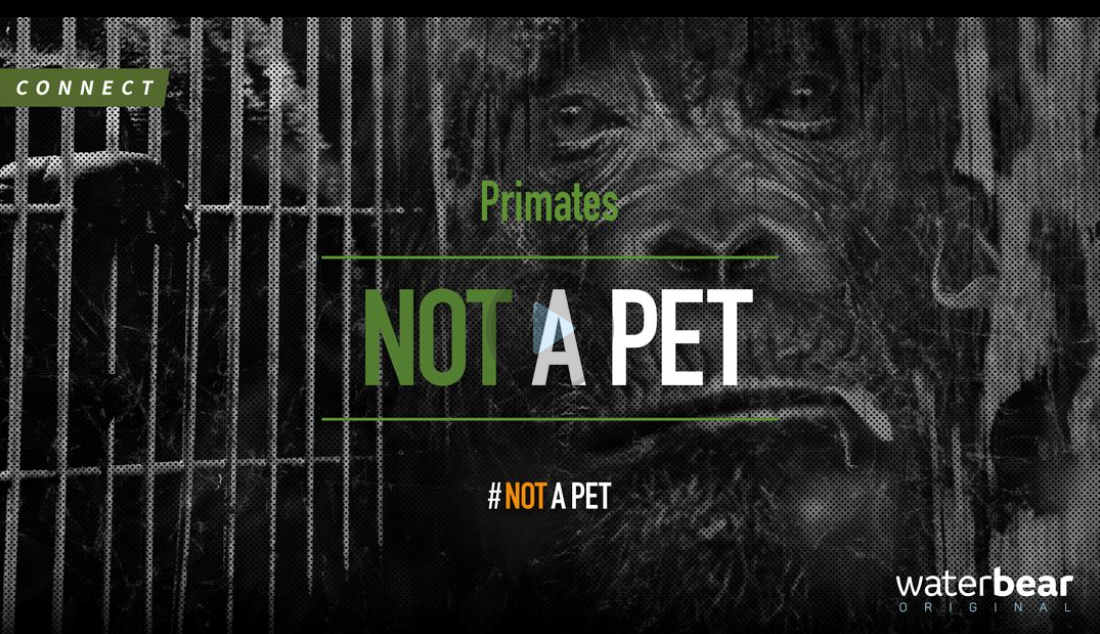 Professor Jo Setchell, from Durham Anthropology features in episode two of the series 'Not a Pet: Primates'. The series, produced by WaterBear, looks at the ille­gal wildlife pet trade, and the role social media plays in the parad­ing and trad­ing of exot­ic ani­mals online.
Even today, pri­mates are under threat from the ille­gal pet trade. Often stolen from the wild as babies, with their fam­i­ly groups killed, these ani­mals are traf­ficked around the world for sale in Asia and The Mid­dle East.
This short film tells the story of some of the orangutans and chimpanzees that have been rescued from the illegal pet trade. It describes the damage this causes both the wild populations and the cruel treatment of the orphaned animals involved. The film looks at the role social media has to play in the fate of these animals, and what can be done to help.
As part of her research, Professor Setchell collaborates with environmental anthropologists to address questions concerning human/wildlife interactions and biodiversity conservation.