Bodies of Evidence
Transforming approaches to the location, recovery and analysis of human remains in forensic contexts.
A research project of the Department of Archaeology
Lead: Professor Rebecca Gowland
For the last ten years Durham Archaeology has provided specialised training in forensic anthropological and archaeological skills for UK and international practitioners directly involved in human identification contexts.
From its inception, the ethos of the course has been to establish training which incorporates the very latest archaeological and osteological research to ensure direct impact on professional practice. The course was produced in collaboration with Professor Tim Thompson at Teesside University and draws substantially on Rebecca and Tim's research, including taphonomy (what happens to bodies after death and in different burial environments) and identification from skeletal remains (e.g. use of proteins from dental enamel for sex estimation and interpretation of juvenile skeletal remains) (Figure 2).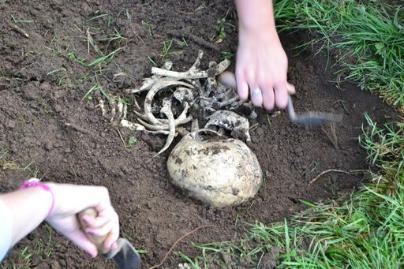 Figure 1: the identification of human remains.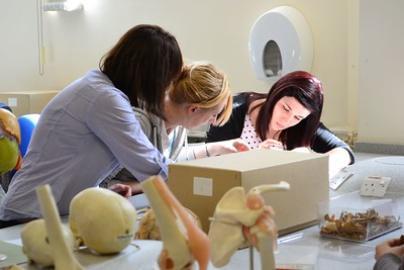 Figure 2: the delivery of osteology training, including comparative osteology and osteoprofiling.
Initially this training was aimed at UK police forces, and in particular Crime Scene Investigators and Scientific Support Managers, to fill a key skills gap in forensic archaeological and anthropological expertise. This CPD course includes co-delivery with Durham Police Cadaver dog unit as well as drawing upon the geophysical and archaeological expertise of Durham's commercial unit Archaeological Services (Figure 3). The course has had a tangible impact on a number of investigations in the UK that have necessitated the location, recovery and identification of skeletal remains, including both infant and adult remains.
Figure 3: training in the use of Ground Penetrating Radar to locate buried human remains.
Since 2014, the training has been expanded from a national to an international level to impact active humanitarian forensic casework. Rebecca Gowland works in collaboration with the International Committee of the Red Cross (ICRC) to deliver on their core mission of local capacity building in regions of conflict and genocide. The ICRC has a forensic humanitarian remit and works in over 80 countries. Given the logistical difficulties of training large numbers of international practitioners in person, the ICRC invited her to co-develop an online training course. The course is now mandatory for all new forensic practitioners employed by the ICRC. The course is open to everyone and has so far seen enrolments from 24,000+ participants from 147 countries, including many practitioners working in a range of forensic contexts.
For example, Search and Rescue teams in the States of New Mexico and Arizona in the USA, and State Emergency Services in Western Australia, have taken the course and shared their learning with colleagues.
The success and reputation of the sensitively tailored curriculum and its delivery methods has led to recent invitations for Rebecca Gowland to take up an active role in formulating forensic strategies in a range of high-profile forensic contexts. For example, on behalf of the European Human Rights Advocacy Centre (who directly represent 83 families from Chechnya), Rebecca Gowland co-authored an expert report as part of a Rule 9 submission and provided oral advice to The Council of Europe's Committee of Ministers. This report was aimed at optimising the location, recovery and identification of individuals killed during the Chechnyan war.
For more information about the course or advice, please contact Professor Rebecca Gowland.
Course Link: Forensic Archaeology and Anthropology (FutureLearn)