Exploring the Medieval Hinterland of Polonnaruva, Sri Lanka
A research project of the Department of Archaeology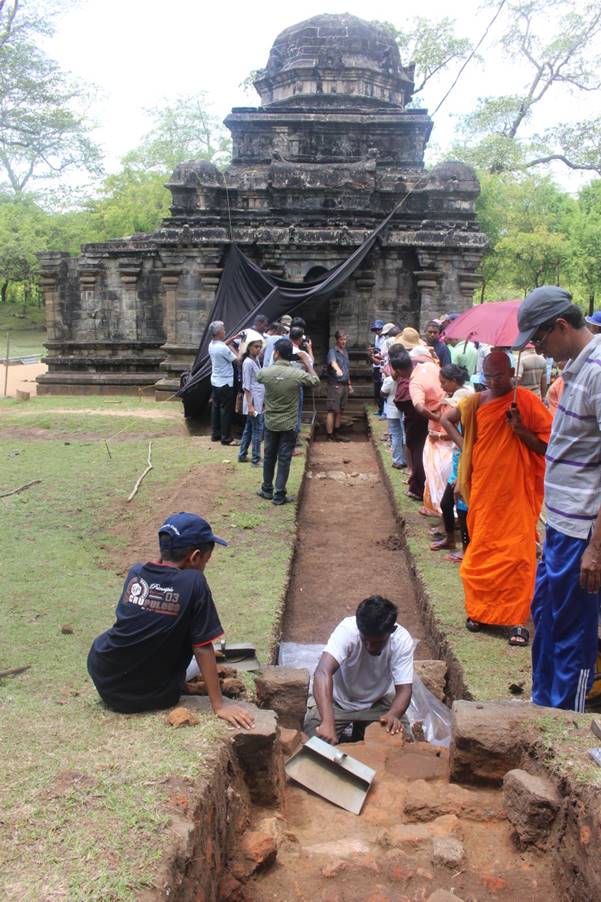 Aims
Funded by: British Academy Small Grant (SG142908) £10,000 (2014-2015) and Durham University UNESCO Chair on Archaeological Ethics and Practice in Cultural Heritage £15,000 (2015-2017)

Polonnaruva was the capital of Sri Lanka from 1017 to 1293 CE and was a highly planned urban centre surrounded by a ring of religious monuments including Buddhist stupas and Hindu temples. However, we know very little of how the wider landscape was organised, and whether the highly formalised city was reflected by a formalised hinterland; and whether Buddhism, Hinduism and other religions also flourished outside the cosmopolitan urban core.
Research at the earlier capital of Anuradhapura demonstrated a landscape in which towns were absent, but where Buddhist monasteries played a dual role of religious centres and secular administrators. However, it is thought that the lack of direct royal control over the landscape contributed to the eventual collapse of the city. Did the newly established capital at Polonnaruva avoid this problem by retaining control over its hinterland, or was Medieval Sri Lanka plagued by this tension between royal control and religious freedom? The project aims to undertake archaeological survey and excavation at non-urban sites surrounding Polonnaruva in order to understand the relationship between the city and its wider landscape.
Findings
Hinterland survey around Polonnaruva revealed that a planned pluralistic landscape developed during the latter part of the Early Medieval period. This represents a significant shift in settlement patterns from the organically derived model of 'Buddhist Temporalities' found at the antecedent capital, Anuradhapura. Settlements around Polonnaruva were larger, longer-lived and evenly distributed. This coincided with a major island-wide shift towards centralization thought to be associated with the experimentation with a new model of royal control. At Polonnaruva, the evidence from hinterland survey suggests a degree of spatial organization and pre-planning not evident in earlier Sri Lankan landscapes. In a Sri Lankan context, Polonnaruva represents a much more 'top-down' system of low-density urbanism with a more rigidly tiered system of settlement hierarchy than seen at Anuradhapura. Yet, both systems can be described as 'low density urbanism', suggesting there was greater variation within this settlement genre than previously anticipated.
Close to the city core, excavations at Siva Devale No. 2 were the first systematic and contextual excavations within Polonnaruva to be supported by scientific dates, as well as the first excavation of a Hindu monument on the island for many decades. Results from excavations, which included the recovery of terracotta coin/token moulds provided parallels with those discovered during excavations at major Buddhist monasteries within the city. This demonstrated that institutions of different religious affiliations were clearly entwined with the industrial and economic life of the city and provide evidence of manufacturing and connectivity with trade in the broader Indian Ocean area.
Project Partners
Published Results
Journal Article
Lucero, L.J., Fletcher, R. & Coningham, R.A.E. (2015). From 'collapse' to urban diaspora: the transformation of low-density, dispersed agrarian urbanism. Antiquity 89(347): 1139-1154.
Chapter in book
Manuel, M.J., Gunawardhana, P., Coningham, R.A.E., Davis, C.E., Namalgamuwa, H., Senanayaka, J, Rammungoda, U.R. & Bandara, K.G.Y. (2018). Ritual and economy reconsidered at Siva Devale No. 2, Polonnaruva. In

Buddha Rashmi: Vesak Volume: essays in Buddhism and Buddhist monastic archaeology.

Gunawardhana, P. & Coningham, R.A.E. Colombo, Sri Lanka: Central Cultural Fund. 33-44.
Coningham, R.A.E., Manuel, M.J., Davis, C.E. & Gunawardhana, P. (2017).

Archaeology and Cosmopolitanism in Early Historic and Medieval Sri Lanka. In Sri Lanka at the Crossroads of History

. Biedermann, Z. & Strathern, A. London: UCL Press. 19-43.
Staff
From the Department of Archaeology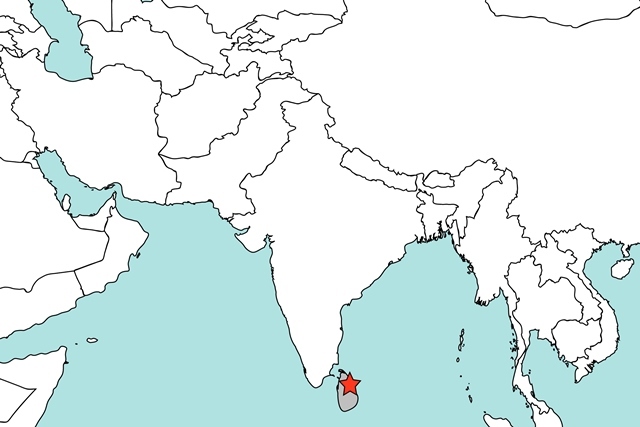 Image above: Map of Polonnaruva, Sri Lanka