Post-Earthquake Rescue Archaeology in Kathmandu
A research project of the Department of Archaeology, part of the Heritage Partnerships Research and Impact Group

Aims
Funded by:
AHRC Standard Research Grant £93,396 (2016-2017)(AH/P006256/1)
UNESCO Contract Archaeological identification, evaluation and interpretation of the Kathmandu Valley World Heritage Property £27720.70 (2015)(#4500283215)
UNESCO Contract Post-disaster archaeological excavations at Jagannath and Gopinath Temples in Hanumandhoka Durbar Square in the Kathmandu Valley World Heritage Site £11931.55 (2016)(#4500318125)
National Geographic Society Conservation Award (#C333-16) to K.P. Acharya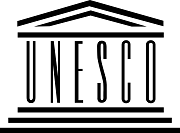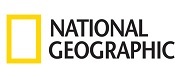 The two major earthquakes that struck Nepal on the 25th April and the 12th May 2015 were human catastrophes, devastating large areas of the county and neighbouring regions, leading to substantial loss of life and livelihoods as well as post-disaster physical and mental trauma. This natural disaster and associated aftershocks also generated a cultural catastrophe, damaging and destroying much of Nepal's unique cultural heritage, including monuments within the Kathmandu Valley's UNESCO World Heritage Site. Not only beautifully ornate temples of wood, brick and tile, the monuments of the Kathmandu Valley represent a major source of income and economic growth through international and national tourism and are a key component of Nepal's fragile economy as one of the country's major sources of foreign currency. Furthermore, these sites play a central role in the daily lives of thousands, representing portals where the heavens touch the earth and where it is possible for ordinary people to reach out and commune with their guiding goddesses and gods – they are of intangible value.
For these reasons, the damaged heritage sites of Nepal were almost immediately subject to a national and international campaign of consultation, reconstruction and conservation. However, we quickly realised that there was a real danger that further damage would be inflicted on these monuments in the rush to rebuild the monuments quickly. This is because many plans for rapid reconstruction focused on architectural superstructures and had not contemplated the possibility of the presence of earlier structural remains and human activity below the current ground level. The necessity for assessment of the presence of such remains was critical as plans to reconstruct temples on existing ruined platforms should first be preceded by a phase of rescue excavations to evaluate the subsurface stability of the monument's foundations and assist in understanding why they collapsed. Such interventions can then inform the structural engineers and architects tasked with reconstruction by providing detailed scientific recording and analysis as few studies currently consider subsurface remains in the Kathmandu Valley. The lack of engagement with subsurface remains is a concern as plans to sink deep foundations, utilising inauthentic materials such as steel and concrete, could cause a second cultural catastrophe – the irreversible destruction of the Kathmandu Valley's earlier historical and archaeological record. Moreover the disposal of heritage 'debris' alongside modern material, created severe economic impacts as well as production bottlenecks.
Findings
In response, UNESCO and the Government of Nepal mobilized a Nepali and international multi-disciplinary team to pilot the archaeological evaluation and assessment of collapsed monuments within the damaged Durbar, or palace, Squares of Patan, Hanuman Dhoka and Bhaktapur as well as the temple complex of Pashupati. In addition to undertaking rescue excavations on collapsed monuments, the programme also delivered a Practical Field Training Workshop to assess the foundations of the collapsed Kasthamandap, and evaluate the causes for its failure, as well as salvaging material to assist plans for its reconstruction. Ground Penetrating Radar (GPR) was conducted across the Durbar Squares prior to excavation allowing the identification of the depth and extent of subsurface archaeology under the brick paved squares. In combination with excavation, the team used the results to create Archaeological Risk Maps of the heritage within the three Durbar Squares, providing a detailed layout of archaeological features such as walls and buildings below the current ground level. This was of critical importance as the team found that many modern pipes had already cut through archaeological deposits, and excavations affirm the need for archaeological watching briefs prior to any interventions at these World Heritage Properties. They also demonstrate the potential of Archaeological Risk Maps to inform the enhanced management and long-term protection of these sites for sustainable development, with research providing a greater understanding of how monuments developed, facilitating their enhanced rehabilitation and future protection.
In 2016, our fourteen day workshop was held in the ruins of the collapsed Kasthamandap and involved a post-disaster team of 30 Nepali archaeologists, architects, engineers, Sanskritists, soil scientists, civil servants, heritage and disaster managers. The workshop allowed the team to establish methodologies for the recording and evaluation of collapsed heritage sites, the salvaging of materials within post-disaster urban contexts for reuse, and to assist post-earthquake reconstruction plans. Additional funding from the Government of Sri Lanka and French charity 'Oriental Cultural Heritage Sites Protection Alliance' also enabled archaeologists from India, Myanmar and Sri Lanka to attend the workshop. This was the first time such a diverse group from Non-Governmental Organisations and Governmental Organisations had been trained together, allowing those from different disciplines to learn about each other's approaches, as well as collectively recognise the risk to Kathmandu's subsurface heritage during reconstruction.
Information and recommendations were then disseminated through community stakeholder meetings, technical briefing meetings and a travelling bilingual photographic exhibition during an AHRC-sponsored SAARC workshop on 'Heritage at Risk'. Despite being open for only four days at each of the World Heritage Sites in Kathmandu, the exhibition was visited by 8,079 people, of whom 62.42% were Nepali. A total of 12,850 visitors also attended a bilingual exhibition which was displayed in Durham's Oriental Museum between September 2017 and January 2018. The project findings were also disseminated through articles in Spaces – a magazine specialising in Kathmandu art and architecture and Ancient Nepal, the journal of the Government of Nepal's Department of Archaeology, to ensure reach within Nepali to policy makers and practitioners.
The project's findings and recommendations filtered into Government policy through the Department of Archaeology, Government of Nepal, who are now mitigating a number of destructive interventions relating to the reconstruction and renovation of Kathmandu. These include the halting of the rebuilding of the Kasthamandap by the Kathmandu Municipality with new intrusive foundations, and the agreement by one of the Government's bilateral projects to deploy Department of Archaeology archaeologists, rather than engineers, to cut and record exploratory trenches as part of the Basantapur Palace rehabilitation. As a result of the research, the team also co-produced the archaeology strand for the new Master Plan for the Pashupati Area Development Trust, an integral part of the Kathmandu Valley's UNESCO World Heritage Sites.
The project also involved work at Pashupati, the most sacred Hindu temple in Nepal and another UNESCO World Heritage zone that was badly damaged by the 2015 Earthquake. In 2016, a 'live exercise' was held there to train first-responders, which included the Nepalese police and army, as well as heritage officers from the government. It offered the opportunity for capacity strengthening in a safe training environment, co-producing with first-responders the necessary skills and knowledge of post-disaster archaeological methods and protocols to enable the protection of heritage alongside rapid response during search and rescue efforts focussed on the injured, trapped or dead. This project resulted in the broader dissemination and capacity building around post-disaster rescue archaeology recovery, protection and rehabilitation, for example in Jaffna's Dutch Fort, one of the monuments damaged during the Sri Lankan conflict.
Postdoctoral Researchers
Dr Mark Manuel
Dr Christopher Davis
Impact
AHRC selected this project, and three others from its portfolio, for inclusion as Long Description Case Studies within the European report, Heritage Research Matters: Case studies of research impact contributing to sustainable development' on account of its advancement of post-earthquake reconstruction methodologies in collaboration with local scholars and communities, with attention to local techniques which has engendered a reflective and sustainable knowledge exchange...the results have been disseminated to stakeholders and the general public, and entered into Government policies.
Project Partners
Director-General and Officers, Department of Archaeology, Government of Nepal
Pashupati Area Development Trust (PADT)
Bhaktapur, Kathmandu and Patan Municipalities
UNESCO Field Office Kathmandu
World Heritage Centre, UNESCO, France
Professor Prishanta Gunawardhana, Department of Archaeology, University of Kelaniya, Sri Lanka
Professor K. Krishnan, Dean of Arts, MS University of Baroda, India
Professor Ian Simpson, Geography and Environmental Sciences, University of Stirling, UK
Dr Armin Schmidt, GeodataWIZ, Germany
Dr Nina Mirnig, Austrian Academy of Sciences
Dr Keir Strickland, Department of Archaeology and History, La Trobe University, Australia
Published Results
Journal Article
Coningham, R.A.E., Acharya, K.P., Davis, C.E., Kunwar, R.B., Simpson, I.A., Schmidt, A. & Tremblay, J.C. (2016). Preliminary Results of Post-Disaster Archaeological Investigations at the Kasthamandap and within Hanuman Dhoka, Kathmandu Valley UNESCO World Heritage Property (Nepal). Ancient Nepal 191-192: 28-51.
Coningham, R.A.E., Acharya, K.P., Davis, C.E., Kunwar, R.B., Tremblay, J.C., Simpson, I.A. & Schmidt, A. (2016). Preliminary Results of Post-Disaster Archaeological Investigations at the Char Narayan Temple and within Patan's Durbar Square, Kathmandu Valley UNESCO World Heritage Property (Nepal). Ancient Nepal 191-192: 52-71.
Coningham, R.A.E., Acharya, K.P., Davis, C.E., Kunwar, R.B., Tremblay, J.C., Schmidt, A. & Simpson, I. (2016). Preliminary Results of Post-Disaster Archaeological Investigations at the Vatsala Temple and within Bhaktapur's Durbar Square, Kathmandu Valley UNESCO World Heritage Property (Nepal). Ancient Nepal 191-192: 3-27.
Coningham, R.A.E., Acharya, K.P., Davis, C.E., Kunwar, R.B., Tremblay, J.C., Schmidt, A., Simpson, I. & LaFortune-Bernard, A. (2016). Post-Disaster Rescue Archaeological Investigations, Evaluations and Interpretations in the Kathmandu Valley World Heritage Property (Nepal): Observations and Recommendations from a UNESCO mission in 2015. Ancient Nepal 191-192: 72-92.
Chapter in book
Coningham, R.A.E. & Weise, K. (2019). Ruins and Debris: Cultural Heritage Practice, Resource Management, and Archaeology. In

Philosophical Perspectives on Ruins, Monuments, and Memorials.

Bicknell, J., Judkins, J. & Korsmeyer, C. Routledge. 275-290.
Coningham, R.A.E., Acharya, K.P., Davis, C.E., Kunwar, R.B., Simpson, I.A., Joshi, A. & Weise, K. (2019). Resilience within the Rubble: post-disaster archaeological responses to Nepal's 2015 Gorkha Earthquake. In

Heritage Under Pressure: Threats and Solutions (Studies of Agency and Soft Power in the Historic Environment).

Dawson, M., James, Edward & Nevell, M. Oxbow. 123-146.
Coningham, R.A.E., Acharya, K.P., Davis, C.E., Kunwar, R.B., LaFortune-Bernard, A., Tremblay-Fitton, J., Schmidt, A. & Simpson, I.A. (2018). Apres le Deluge: observations and recommendations from a post-disaster mission to the Kathmandu Valley UNESCO World Heritage Site in October and November 2015. In

The Cultural Heritage of Nepal, Before, During and After the 2015 Earthquakes: current and future challenges.

Richon, M. Vajra Books. 92-103.
Coningham, R.A.E., Acharya, K.P., Davis, C.E., Weise, K., Kunwar, R.B. & Simpson, I.A. (2018). Look Down, Not Up: Protecting the Post-disaster Subsurface Heritage of the Kathmandu Valley's UNESCO World Heritage Site. In

Evolving Narratives of Hazard and Risk The Gorkha Earthquake, Nepal, 2015.

Bracken, L.A., Ruszczyk, H. & Robinson, T. Cham: Palgrave Macmillan. 159-181.
Staff from rom the Department of Archaeology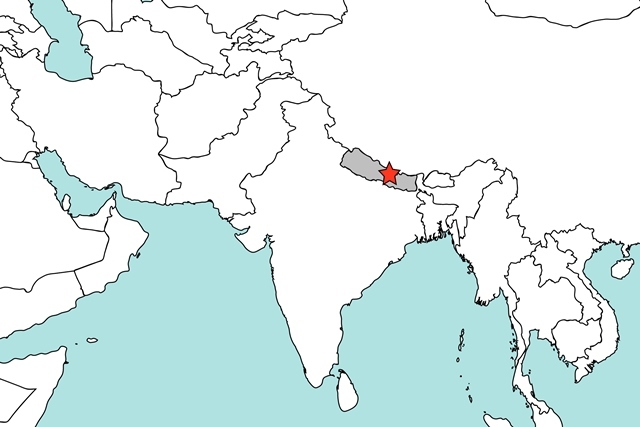 Image above: Map of Kathmandu, Nepal