Bioimaging Facility: Electron Microscopy
We have a unique EM facility offering a broad range of techniques that can answer many biological (and other) questions.
Contact us
SEM and Preparation Equipment
Hitachi S5200 In-Lens FESEM
Location: Biosciences Room 175
The Hitach S-5200 In-Lens Field Emission Scanning Electron Microsscope (FESEM) Series, with Cryostage can deliver an incredible 0.5 nm resolution at 30 kV and 1.8 nm at 1 kV to give outstanding image quality. The microscope is capable of accepting specimens 9.5 x 4 x 4 mm on its computer controlled side entry stage.
Hitachi S-5200 SEM Technical Data Sheet
Bioimaging Home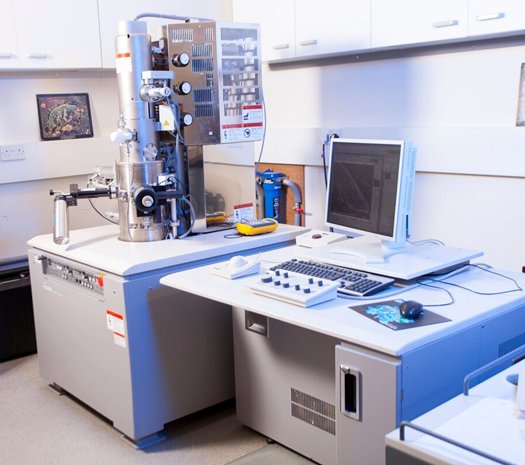 Contact us
Contact research facility manager, Chieko Itakura , to find out more about research services and project collaborations available
Electron Microscopy Facility
Room 175
Department of Biosciences
Stockton Road
Durham
DH1 3LE
Tel: +44 (0)191 334 1285
Email: chieko.itakura@durham.ac.uk