Bioimaging Facility: Electron Microscopy
We have a unique EM facility offering a broad range of techniques that can answer many biological (and other) questions.
Contact us
SEM and Preparation Equipment
Critical Point Dryers
Location: Biosciences Room 176
Critical point drying is an established method of dehydrating biological tissue prior to examination in the Scanning Electron Microscope.
Critical Point Drying is so named as it includes, as part of its process, the occurrence known as the continuity of state for which there is no apparent difference between the liquid and gas state of a medium, the surface tension between this interface reducing to zero. This occurs at a specific temperature and pressure with resulting density, and is known as the Critical Point. This condition of zero surface tension can be used to dry Biological Specimens, avoiding the damaging effects of surface tension.
Bioimaging Home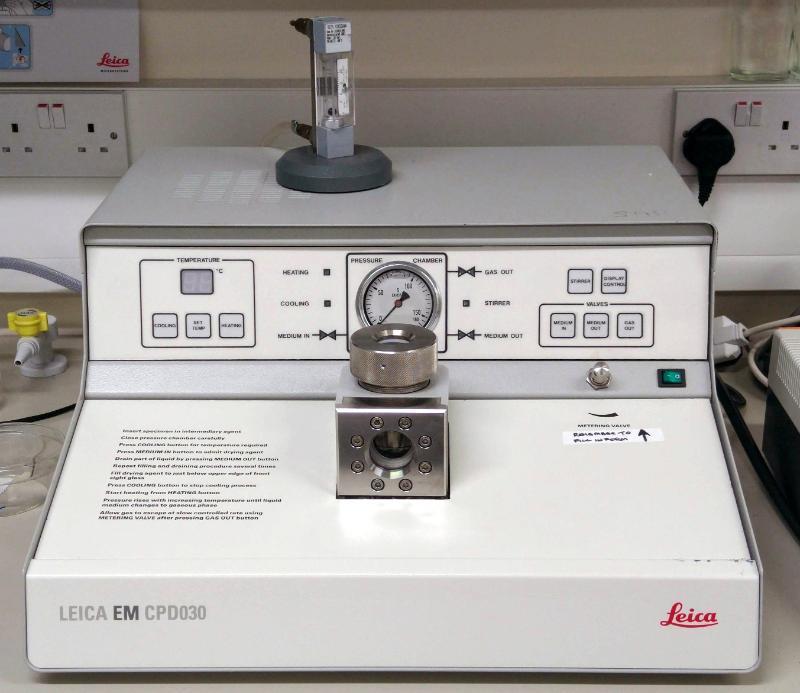 Location: Biosciences Room 176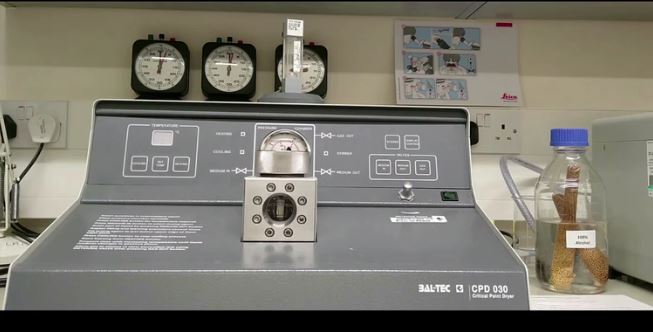 Contact us
Contact research facility manager, Chieko Itakura , to find out more about research services and project collaborations available
Electron Microscopy Facility
Room 175
Department of Biosciences
Stockton Road
Durham
DH1 3LE
Tel: +44 (0)191 334 1285
Email: chieko.itakura@durham.ac.uk