Transatlantic Perspectives on the Present and Future of Moral Injury
An international conference taking place in Durham, UK, on 19-21 April 2023, marking the launch of the International Centre for Moral Injury
Scope
Since scholars began to study Moral Injury in the 1990s, notably in connection with the military experience, it has grown in acceptance and usage across the world and across many academic disciplines. However, due to the complexity of the phenomenon and its rootedness in particular cultural values, the term resists straightforward definition and the multidisciplinary attention it has received has resulted in a variety of descriptions that identify different facets of it – particularly as it is identified in areas beyond the military and veteran communities. Furthermore, there is an emerging consensus that the spiritual and religious dimensions of woundedness, treatment and healing must be incorporated into this discourse. Recent global events – notably the COVID-19 pandemic, the fall of Afghanistan, and Russia's invasion of Ukraine - offer opportunities for reflection and dialogue about the past, present and future of the concept.
While Moral Injury is deeply influenced by cultural values that vary among and within societies, there remains a dearth of opportunity for cross-cultural dialogue. In light of this and the developments named above, Durham University, in collaboration with the United States Army War College, present a conference marking the launch of the International Centre for Moral Injury. Hosted in Durham, UK, the central theme of the conference is the present and future conceptualisation, application and treatment of Moral Injury. A complementary conference, planned to feature the same topics, will be held at the US Army War College in Pennsylvania, USA, on 7-9 November 2023. The information below is about the Durham, UK, conference taking place in April.
Venue

The conference will take place at Durham University in the North East of England. The venue will be St Chad's College (pictured) which is in the historic city centre and 20 metres from Durham's World Heritage Site which comprises the magnificent Norman cathedral and castle in their dramatic position on top of the steep wooded banks of the River Wear. The address is St Chad's College, 18 North Bailey, Durham DH1 3RH.
Programme
The conference will begin in the early afternoon of 19 April (1.15pm registration for a 2pm start) and end at 1pm on 21 April.
Keynote speakers
Revd Dr Brian Powers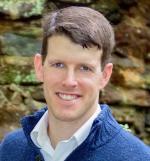 Brian is the Executive Director of the ICMI and the inaugural Bernard William Vann Fellow in Christianity and the Armed Forces at Durham University. He is a former US Air Force Special Operations Weather Team officer, serving in Iraq and Afghanistan. Brian has written and spoken extensively on the importance of worldview, ethics, and religious dialogue in rebuilding moral frameworks through which morally injured persons may find meaning and solace both in American and British contexts. He is the author of Full Darkness: Original Sin, Moral Injury, and Wartime Violence (Eerdmans, 2019).
Chaplain (Colonel) Timothy Mallard PhD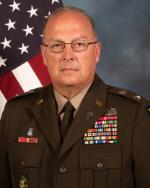 Timothy is Director of Ethical Development and College Chaplain at the U.S. Army War College in Carlisle, PA, USA. In 2020, he served as the Senior Editor of A Persistent Fire: The Strategic Ethical Impact of World War I on the Global Profession of Arms (the National Defense University Press) and his book Moral Injury and 21st Century Warfare: Afghanistan, Iraq and Beyond (Stone Tower Press) will be published in 2023. His major areas of scholarly work in Moral Injury now lie in exploring strategic catalysts for woundedness, the reflexive nature of both woundedness and healing across human relationships, and the allied topics of spiritual injury and post-traumatic growth.
Respondent
Dr Rita Nakashima Brock
We are delighted to welcome Rita to the conference, where she will act as a discussant. Rita is Senior Vice President and Director of the Shay Moral Injury Center at Volunteers of America. A noted theologian, Rita was also the Founding Director of the Soul Repair Center at Brite Divinity School, Texas Christian University. She is co-author of Soul Repair: Recovering from Moral Injury after War (Beacon Press, 2012) and Proverbs of Ashes: Violence, Redemptive Suffering and the Search for What Saves Us (Beacon Press, 2001). She is a leading expert on moral injury and has offered training programmes for mental health providers, for professional chaplains, and for veterans and their families.
Schedule
Day 1
1.15pm Registration with tea and coffee
2pm Welcome by Revd Dr Brian Powers (Durham University)
2.20pm Moral Injury and Resentment/Forgiveness
Prof. Anthony Bash (Durham University, UK):
The Meaning and Place of Resentment in Responding to Moral Injuries
Mr Tom Quinn (counsellor, US):
The Role of Forgiveness in the Treatment of Moral Injury: Three Case Studies
Ms Jennifer Loop (Durham University, UK):
Limits and Possibilities of Forgiveness of Moral Injury by Survivors of Childhood Incest
4pm Tea/coffee break
4.45pm Tracking Moral Injury in the Pandemic and in Healthcare Settings
Dr Kathryn Fradley (Edge Hill University, UK), Prof. Fuschia Sirois (Durham University, UK) et al.:
Development and Validation of the Health-Care Moral Injury Scale

Dr Adam Brown, Ms Julia Superka (New School for Social Research, US) et al.:
Understanding COVID-19 as a Potentially Morally Injurious Event
Dr Mark Erickson (University of Brighton, UK), Dr Paul Hanna (independent researcher) and Dr Carl Walker (University of Brighton):
Moral Injury in the (Toxic) UK Public Sector
6.30pm Dinner
8pm Keynote lecture
Revd Dr Brian Powers (Durham University):
Moral Injury and the Importance of Maintaining the Interdisciplinary Conversations and Conventions
Day 2
9am Moral Injury and Moral Formation/Deformation
Ms Shannon Allen, Prof. Gavin Oxburgh and Prof. Matt Kiernan (Northumbria University Newcastle, UK):
Investigating the Moral Challenges Experienced by UK Service Police Veterans
Dr Caroline Micklewright, Dr David Jackson and Dr Sarah Bulmer (University of Exeter, UK), and Prof. Bryan Watters (Cranfield University, UK):
The Consequences of Militaries as Moral Agents
Ms Janine Geddis (Queen's University Belfast, UK):
Why Science and Humanities Must Be Considered Together, Across Populations, to Fully Define Moral Injury
10.45am Tea/coffee break
11.15am Expressions of Moral Injury: Art and Meme
Ms Ansley Avis (Great Philosophical Problems, a thinktank on moral injury, based in Australia and the US):
Moral Injury and Memes
Dr Katherine Voyles (US Army Graduate School for Chaplain Professional Development):
On the Relationship Between the Novel and Moral Injury
Ms Alison O'Connor (counsellor and co-founder of Re-Live, an arts and health charity, UK):
Arts, Moral Injury and Post-traumatic Growth: Stories from the Field
1pm Lunch
2.15pm Pastorally Responding to Moral Injury
Revd Dr Chris Antal (Michael J. Crescenz Veterans Affairs Medical Center, US):
Sharing Responsibility for Military Moral Injury
Dr Peter Yeomans and Revd Dr Christopher Antal (Michael J. Crescenz Veterans Affairs Medical Center, US):
Military Moral Injury in a Societal Context: Conceptualization and Group Intervention
Revd Dr Nathan White (US Army Institute for Religious Leadership):
Before Moral Injury: Developing Resilience through Affective Domain Growth
4pm Tea/coffee break
4.45pm Conceiving of Moral Injury in Theology and Philosophy
Rabbi Moshe Ariel Abel (HM Forces Reserves, UK):
Jewish Aspects on Moral Injury: What Are Some of the Key Issues?
Dr Timothy Shaw (Great Philosophical Problems, a thinktank on moral injury, Australia):
Zarathustra in Afghanistan (3): A Madman's Vision, A Veteran's Definition, and a Philosopher's Riddle (10)
Fr David Smith (Birmingham City University, UK):
Conscience Ambushed? Moral Injury and the Moral Conscience
6.30pm Dinner
8pm Keynote lecture
Chaplain (Colonel) Timothy Mallard PhD (US Army War College):
Moral Injury at the Strategic Level of War and Policy: Agency in Causes and Reactions
Day 3
9am Experiences and Reflections of Moral Injury
Revd Dr Dayne Nix (US Naval War College):
What a First World War Chaplain Can Teach Us on the Experience and Treatment of Moral Injury
Mrs Jennifer Grant (Queen Mary University of London, UK):
'The Conscience of the World Cries Out For The Truth': Moral Injury and the Unveiling of the Katyn Memorial at Gunnersbury Cemetery, 1976
Prof. Christian Enemark (University of Southampton, UK):
Tele-Intimate Killing as Morally Hard Labour: Augmenting Military Ethics for Operators of Armed Drones
Revd (Colonel) Antony Feltham-White (Royal Army Chaplains' Department, UK):
Notes from the Frontline: A Tried, Tested and Adjusted Pathway Home
11.20am Tea/coffee break
11.45am Reflection by Dr Rita Nakashima Brock (Shay Moral Injury Center, Volunteers of America)
12.45pm Closing comments by Revd Dr Brian Powers for a 1pm finish
Registration
The standard registration fee is 220 GBP; students are eligible to register for the subsidised registration fee of 170 GBP. This registration fee includes refreshments, dinner on 19 April, and lunch and dinner on 20 April.
In addition, some overnight accommodation at the conference venue, St Chad's College, is available to book as part of the registration process. Single en-suite rooms including breakfast are offered at cost price of 63.00 GBP per night. They are available for the nights of 19 and 20 April on a first-come-first-served basis.
The extended registration deadline is at 11.59pm BST (UK time) on Tuesday 28 March 2023.
Queries
If you have any questions about the conference, please don't hesitate to contact us by emailing icmi@durham.ac.uk or by leaving a message on +44 (0) 191 33 47470.