What is Moral Injury?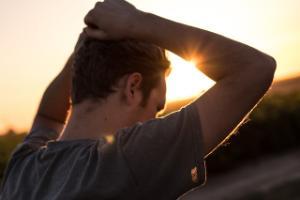 Moral Injury refers to the experience of sustained and enduring negative moral emotions - guilt, shame, contempt and anger - that results from the betrayal, violation or suppression of deeply held or shared moral values.
It is distinct from post-traumatic stress disorder (PTSD), which entails the body and mind's adaptation to situations of extreme fear and stress. Moral Injury involves a profound sense of broken trust in ourselves, our leaders, governments and institutions to act in just and morally "good" ways.
Military Moral Injury

Moral Injury was first observed in military members who experienced ongoing negative moral emotions such as shame, guilt, anger, contempt and disgust after serving in combat environments.
Combatants often internalise a deep sense of personal moral responsibility, and when harsh self-judgments ("I am an evil person") about their own character after their participation in wartime service coincide with a loss of faith in critical institutions (religious, governmental or societal) to frame these experiences and emotions in authentic and meaningful ways that lead to justice, moral trauma frequently results.
Moral Injury in Healthcare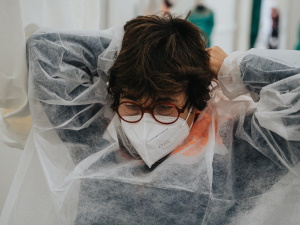 Moral Injury has also been observed in healthcare workers over the course of the COVID-19 pandemic. With a profound duty to care for others, healthcare workers often hold a deep sense of moral responsibility for the lives of their patients. It is difficult enough when faced with constant 'negative outcomes' in life and death situations, yet many doctors, nurses and carers also struggled with inadequate resources due to structural problems in the NHS, political calculation and fundamental misunderstandings of the situation by governmental officials. In these ways, many may experience what Shay described as "the betrayal of what's right by a person in a position of authority in a high-stakes situation" at institutional levels.


Moral Injury in Veterinary Professions
Several recent studies have noted high rates of negative mental health outcomes in veterinary professionals. Researchers looking into this are now beginning to use the concept of Moral Injury to consider the moral weight of many of the actions veterinary professionals have to take, particularly in circumstances where animals are euthanised. The euthanising of healthy animals – whether to prevent the spread of disease amongst livestock or because of a change in circumstances of their owners – appears to hold particularly morally injurious potential. There are other circumstances veterinarians may face in caring for animals that rise to the level of becoming morally injurious as well, which may require more scholarly attention.