Bioimaging Facility: Electron Microscopy
We have a unique EM facility offering a broad range of techniques that can answer many biological (and other) questions.
Contact us
TEM and Preparation Equipment
Leica AFS2 with FSP
Location: Biosciences Room 176
Freeze Substitution with the Leica AFS2 with FSP and Optional Agitation Module
Freeze Substitution (FS) of specimens in methanol, acetone or any other FS media at low temperatures is THE follow-on procedure to high pressure freezing and other cryo fixation methods.
Progressive Lowering of Temperature (PLT) allows substitution and resin infiltration of chemically fixed specimens. Finally, the sample is polymerized under UV light in the EM AFS2 and can be cut and immuno labelled.
The Leica EM FSP ("Freeze Substitution Processor") is an automatic reagent handling system. Mounted on the Leica EM AFS2, it dispenses reagents for both FS and PLT. It automatically dilutes FS media and resins from 100% reagent containers. An integrated LED UV lamp allows immediate polymerization of the samples.
Bioimaging Home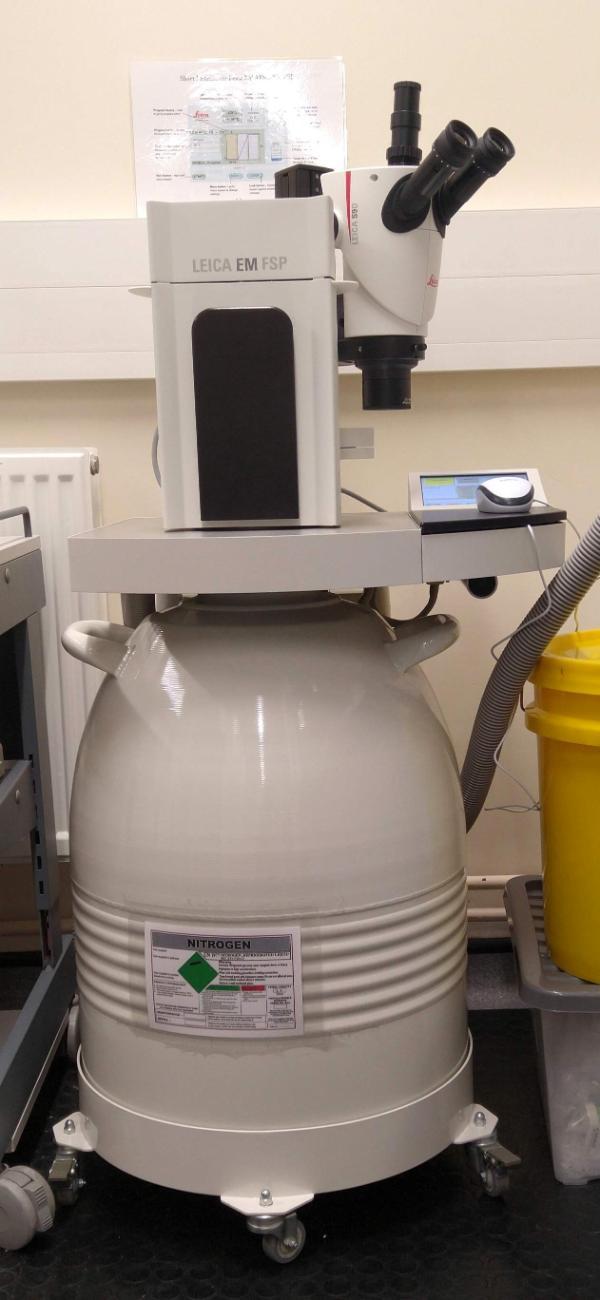 Contact us
Contact research facility manager, Chieko Itakura , to find out more about research services and project collaborations available
Electron Microscopy Facility
Room 175
Department of Biosciences
Stockton Road
Durham
DH1 3LE
Tel: +44 (0)191 334 1285
Email: chieko.itakura@durham.ac.uk