tel: +44 (0)191 334 1121 email: archaeological.services@durham.ac.uk
Desk-based assessments
Desk-based assessments are designed to provide baseline data on the potential archaeological and heritage assets that may be affected by a proposed development.
Archaeological Services produce these assessments to fulfil the requirements of the planning authorities and establish the nature and extent of any further pre-determination works that may be necessary.
They may also be needed to underpin scoping documents and environmental assessments.
During a desk-based assessment historic records are researched to establish what information exists about a development site's past.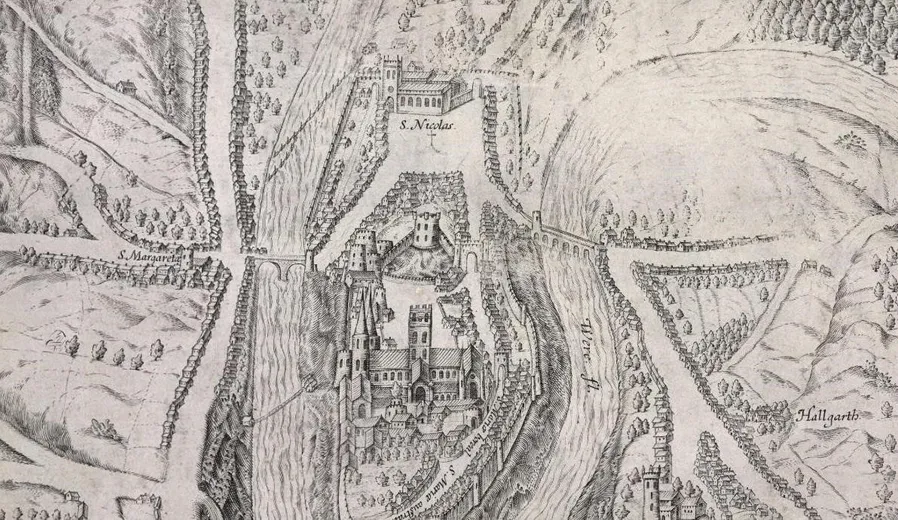 Case study: Meadowcroft, Elwick Road, Hartlepool, archaeological investigations
Meadowcroft was originally built in 1895, on Elwick Road, Hartlepool. As part of the planning process a desk-based assessment and watching brief was conducted prior to development. Historical records provided a background history for the Grade II listed house and surrounding area. This was used as a baseline for the watching brief carried out during the groundworks for new houses on the site. The brick foundations of the glasshouse shown on the 2nd edition Ordnance Survey map of 1896 were found.
Contact Archaeological Services
Archaeological Services
Durham University
Ushaw: Historic House, Chapels & Gardens
near Durham
DH7 9RH
Tel: +44 (0)191 334 1121
Email: archaeological.services@durham.ac.uk